It's WANA Wednesday, with suspenseful reads and romance!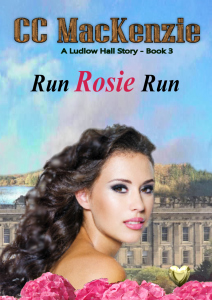 She's here, and she's bad… CC MacKenzie celebrates the release of Run Rosie Run, the latest in her Ludlow Hall contemporary romance series.
A wise man once said,  'Be careful what you wish for because you might just get it…..'
Pastry chef Rosemary Gordon had worked hard her whole life to be successful… Now the wedding cake business she runs with best friend Bronte was winning awards life should be perfect…
But Rosie has a deep, dark secret…
And the steadily bubbling chemistry with Bronte's brother, Alexander Ludlow, has suddenly become way too hot to ignore…
More info at: http://ccmackenzie.com/2012/12/12/shes-here-and-shes-bad/
---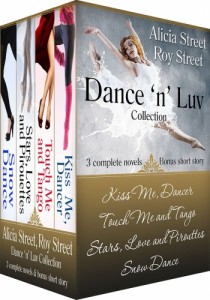 Alicia and Roy Street have released their popular Dance 'n' Luv Boxed Set of three contemporary romance novels plus a short story. The Dance 'n' Luv series shines a spotlight on women of the dance world. Not necessarily the stars, but the unsung heroines, the dilemmas they face and the men who capture their passions.
Snow Dance – Divorced Broadway dancer moves to a peaceful fishing village for solitude and instead encounters a needy teen, a pesky ghost and a fisherman who makes her believe in love again. While complete in itself, this 13,000 word story is also a prequel to the novels.
Kiss Me, Dancer – A rollercoaster of a ride between a dance instructor and a divorced dad. Can she save her studio without losing her heart?
Touch Me And Tango – Ballroom dance star Tanya broke Parker's heart when they were teens and seeing her again brings back all the fire and fury–plus a secret danger that will change both of their lives forever.
Stars, Love And Pirouettes – Two careers, two men. A ballerina faces the choice of a lifetime. Will her heart show the way?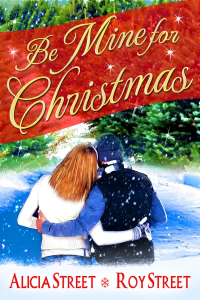 They also sneaked in a short Christmas story that released a month ago, and somehow I missed it! So if you're looking for a fun holiday-themed read, check out "Be Mine for Christmas." More info at: http://thewritersguidetoepublishing.com/bestselling-author-alicia-street-looks-at-her-first-year-as-an-indie-epublishedself-published-author
---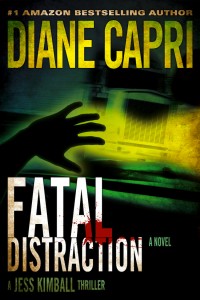 Finally, Diane Capri's Fatal Distraction has been out in ebook for a while, but is now available in paperback!
Relentless victims' rights advocate Jess Kimball and Jack Reacher both deliver justice when the legal system fails. Reacher waits until trouble finds him and then he does whatever it takes. But Jess pursues legal justice and draws lines she will not cross. How can she win against killers who refuse to follow the rules?
Three years ago, beloved Florida Governor Helen Sullivan's world shattered when her only son died in a senseless car crash, killing his best friend, too. Helen quickly discovered Eric's crash was no accident and lured the killer to her son's funeral to be caught.
When the shooting ceased in the small country church, Helen believed her nightmare was over. Instead, she'd unwittingly escalated her duel with a cunning and patient assassin.
Now, investigative journalist Jess Kimball is driven to find the horrifying truth. Is the Central Florida Child Killer guilty? Or is the real killer still out there? More info at: http://dianecapri.com/books/fatal-distraction/
---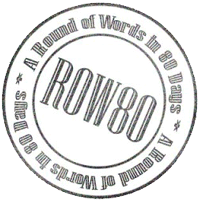 ROW80 Wrap-up: The challenge doesn't officially end until Thursday, but I now blog on Wednesdays, so I'm posting my wrapup here. This week's goal was to get Times Two, my Saturn Society boxed set, formatted for upload to Smashwords. That's done, and I went one better – it's already published there! Look for an announcement when it's available in other channels.
All in all, this was a very successful ROW80 for me! I finished edits for Hangar 18: Legacy, which is now with my editor, and will release sometime in the next few weeks. I also won NaNoWriMo by writing  a completely new book! This one really stretched me creatively – it's YA, which I never thought I'd write, and contains no speculative elements. Even more surprising, it came in short! But I filled in some holes I'd normally save for revision, hitting the 50,000 word mark for a NaNoWriMo WIN! Finally, I did well with my fitness goals this ROWnd – always a plus!
The next round starts on January 7th, and I'm going to be a sponsor! That means if you're doing ROW80, I'll be cheering you on even more!
What is WANA? It stands for We Are Not Alone, a guide to blogging, social media and networking for authors by Kristen Lamb. It's writers helping writers, whether or not we've taken the course, and proving that we really are not alone!

Jennette Marie Powell writes stories about ordinary people in ordinary places, who do extraordinary things and learn that those ordinary places are anything but. In her Saturn Society novels, unwilling time travelers do what they must to make things right... and change more than they expect. You can find her books at Amazon, Barnes & Noble, Smashwords, Kobo, iTunes, and more.
What about you? Do my WANA friends' books sound good, or what? If you are doing ROW80, how did you fare this round? I'd love to hear from you!