For this week's WANA Wednesday, we have some books I can't wait to read! In fact, I've already started the first one, and I'm really enjoying it!
---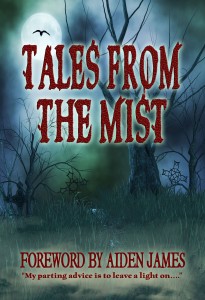 Tales from the Mist doesn't officially release until next week, but it's available now. Tales includes short stories by WANA friends Rhonda Hopkins and Catie Rhodes, as well as several other popular indie authors. Tales from the Mist will take you on a journey into the dark world of the paranormal. These twelve stories vary in their degree of horror, yet all reach across the boundaries of their genres into the chilling realms of the macabre. Witches, ghosts, shape-shifters and vampire rats are some of the creatures that reign within these pages. Authors included are: Scott Nicholson, Rhonda Hopkins, Marty Young, Cate Dean, Tamara Ward, Meredith Bond, Catie Rhodes, Greg Carrico, Mitzi Flyte, Natalie G. Owens, *lizzie starr and Stacey Joy Netzel. More info, a fun interview with Rhonda, and a chance to win a free e-copy of Tales from the Mist at: http://libraryendofuniverse.blogspot.com/2012/10/october-tales-event-author-interview_6.html
---
The Naked Husband by Colin Falconer is about a man whose life becomes a train wreck, and I can't wait to read it!
Mark d'Arbanville has the 'perfect life': a successful writer, he is happily married with a teenage son. But when he falls in love with another woman, Mark's life unravels, exposing regret, estrangement and heartache. Yet as his marriage falls apart Mark still can't let go. Nor can his lover, Anna, who won't leave her husband. When Mark finally does make the break, the effect is catastrophic – his wife commits suicide. The circuit breaker comes when Mark finds his dead wife's journals, and in their pages discovers a man – himself – he can barely recognize. The Naked Husband takes a candid look at the way men think, act and feel inside a relationship. Shocking, disturbing but impossible to put down, it's a novel for every woman who ever found the reality of sex and marriage so different to the fairytale, and wondered why.
The Naked Husband almost didn't get published – the author originally wrote it just for himself, as a way to work through some of his own life issues. As such, it's said to be an emotionally-raw read, and one that gets the author emails every week, eight years after its original publication. It was a tremendous bestseller in the author's home, Australia, but his U.S. agent couldn't sell it here. Lucky for us readers here, the folks at Cool Gus publishing thought differently. It's exclusively on Barnes & Noble now, and will be available elsewhere starting November 1. More info at: http://writeitforward.wordpress.com/2012/10/01/australian-runaway-bestseller-rejected-in-the-us/
---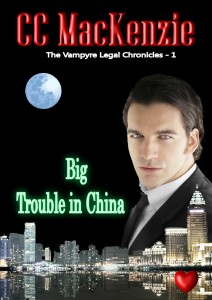 And finally, how did I miss Big Trouble in China by CC MacKenzie??? Maybe because it was released before I started WANA Wednesday, but I still want to feature it! (And read it!)
In Big Trouble in China, Anais Walker has one passion – law. And one goal – a glittering career with Gillespie, Pattullo & Hindmarch. Success is so close she can taste it. Until a lamentable slip of concentration jeopardises a billion dollar deal with the Chinese. Is Anais about to lose it all…
Famously ruthless corporate lawyer Marcus Gillespie has two secrets. He's a Vampyre Prince. After two hundred and thirty years he's found the woman for him. She's beautiful, smart and with a body to die for. After six months of mentoring Anais, the time has come to move her from the boardroom to the bedroom. And when Anais makes a costly mistake, Marcus has the gorgeous lawyer just where he wants her…
But although passions run red hot in the bedroom, Anais refuses to give her heart or commit to a future not of her choosing. When an ancient enemy arrives in Shanghai, Marcus finds himself in a race against time not only to win her heart, but to save her life…
Big Trouble in China is the second in a series of three legal vampire romance novellas. More info on the series at: http://ccmackenzie.wordpress.com/2012/08/31/597/
---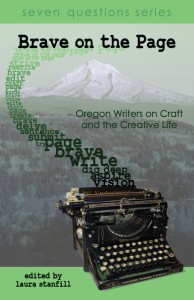 And this just in last night! A big congrats to Emma Burcart on the publication of her short essay, "Wherever I am," in Brave on the Page: Oregon Writers on Craft and the Creative Life. The book is a collection of essays about writing and the writing life. Emma's contribution deals with teaching herself to get the words down, no matter where she is – something she blogged about not too long ago. More info at: http://www.emmaburcart.com/2012/10/im-published/
---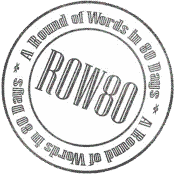 ROW80 Update: I tend to get more done in the latter part of the week, but so far, so good: I got the last thing I needed for the anthology, so that's formatted and ready to upload to Smashwords… then I decided to ask the authors to give it one final proofreading. I've already received six of the nine stories back, so once I get the other three, all I'll need to do is make the corrections and off we go!
I also got started on the Hangar 18 revisions – the scenes have been put into the new (original) order and now I'm ready to dig into the rest of the details.
Fitness goals are 2 for 2 so far this week, so we're off to a good start!
---
What about you – do you like scary stories or barely-fictitious memoirs? If you're doing ROW80, how is your week going so far? Know about any other WANA books that released recently that I've missed?
---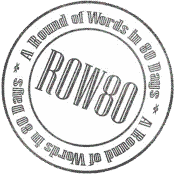 Jennette Marie Powell writes stories about ordinary people in ordinary places, who do extraordinary things and learn that those ordinary places are anything but. In her Saturn Society novels, unwilling time travelers do what they must to make things right... and change more than they expect. You can find her books at Amazon, Barnes & Noble, Smashwords, Kobo, iTunes, and more.