I've read some excellent books lately, many that are worth sharing. Looking for something to read? Here are a couple of sure winners!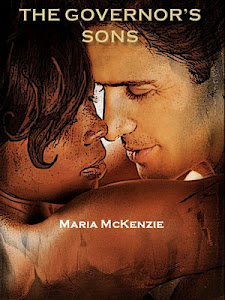 If you like historical fiction with a good bit of romance, then you should definitely check out The Governor's Sons by Maria McKenzie.
The story starts in 1936 with Ash Kroth, a young law student in a nameless Southern state whose ultimate ambition is the governor's mansion. He's smart, white, comes from a well-connected and moneyed family, and is driven to succeed. The only thing he didn't count on was falling in love with one of the family's maids – who happened to be black. As the romance develops, so does Ash's character, as he learns what's really important, and what isn't important at all. Then the story takes a somewhat unexpected turn… and picks up in 1964.
Ash is now a popular, segregationist governor with three teen children who all present their own challenges. His son Gavin is getting mixed up with the wrong people – racists willing to resort to violence to achieve their ends. To add to the volatile mix of human conflict, Harland Hall, a well-known, black civil rights leader, is coming to town. As this crucible heats up, we see the effects of lies past and present while the characters all try to cope with the fallout.
Although billed as historical romance on Amazon, I would consider this historical fiction or a coming of age story, because the romance is only the first half of the book. One thing I admired about the book was that the characters used historically-accurate dialogue, rather than terminology that would be politically correct today. Despite the offensiveness of these terms, this added realism to the book and enhanced the reader's sense of being there. While gripping and emotional, the relationship doesn't resolve in a way that romance readers typically expect. The book's description is a clue to this, as the second half takes place almost 30 years after the first half. Thus, I wasn't too surprised about the romance, and still found the story and its ending satisfying.
The Governor's Sons is available as an ebook and in print from Amazon.
---
Moving in a completely different direction, "The First Key" by Prudence MacLeod is science fiction with a good dose of magic, in the tradition of Star Wars and that universe's Jedi knights. It's a short story of roughly 10,000 words, and includes a second, unrelated short as a bonus.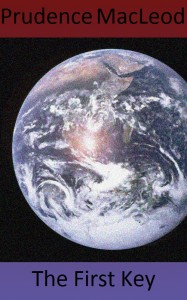 In "The First Key," Branah is a young warrior mage apprentice who thinks he knows it all – until he's sent off with a new master, the enigmatic Jen-jen. Recognized as one of his society's most powerful mages with controversial methods and philosophies, Jen-jen disappeared many years before, and appeared at the former mage-leader's death to whisk Branah away.
They wind up on a backward planet with a controlling, misogynistic culture, and when Jen-jen unwittingly breaks one of its highest laws, all hell breaks loose, and Branah must pick up the pieces while figuring out where he fits in as both a mage and a warrior.
Jen-jen and Branah are delightful characters, and even in a short story, it was fun to watch their master-pupil relationship develop as Branah discovers that not only doesn't he know it all, he in fact knows very little. The world is a technologically-advanced one with space travel and also magic, much like the Jedi in Star Wars, and this story will definitely appeal to readers who enjoy that world. I'm glad to see this appears to be the first of a new series, because I'm looking forward to more!
"The First Key" is available on Amazon and Smashwords as an ebook.
Have you read any good books lately? Please share! I'm always up for a good read. 🙂