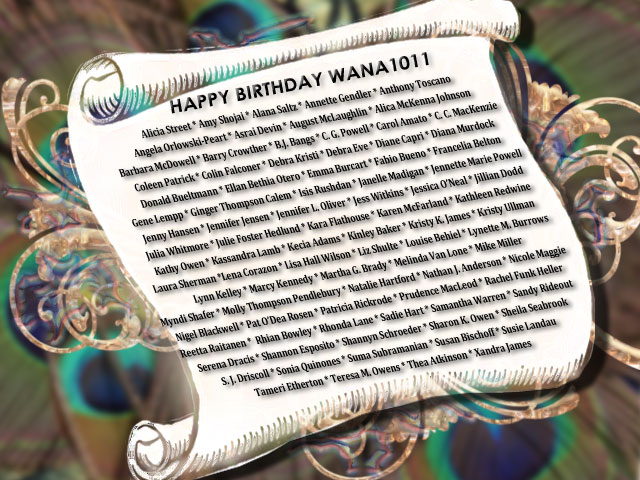 It's a very special WANA Wednesday, as my peeps and I celebrate our first birthday!
What is WANA? It stands for We Are Not Alone, a guide to blogging, social media and networking for authors by Kristen Lamb. Many of my author friends have taken the  WANA class, either with me, or another offering, and I met them online at one of the many WANA hangouts. A year ago this month, around a hundred of us started the two-month long "Blogging to Build an Author Brand" class, hence the "1011" designation. A year later, a bunch of us are still networking and supporting each other, and the 1011 group has picked up a few more "WANAs" from prior and later classes. Many of us have books published, and for me personally, the support of my writing friends – both those from the class and otherwise – has been invaluable.
So, Happy Birthday, WANA1011 – and thank you for all your support and friendship!
---
Several of my WANA friends have new releases too! Check these out: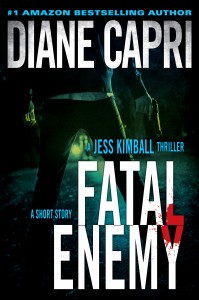 Diane Capri announces the release of her latest thriller with "Fatal Enemy," a new Jess Kimball Short Story.
Jess Kimball hadn't been in the same room with Richard Martin for more than a dozen years. Worse things than Richard had happened to her since she'd seen him last. He'd find out soon enough that she wasn't a gullible sixteen-year-old anymore. She was his enemy now and he was hers, whether he knew it or not.
Jess decided long ago she would never yield to him again. Richard Martin would make his choice tonight. Would they become fatal enemies? In this tense battle of nerve and guile, who will survive? More info at http://dianecapri.com/2012/09/fatal-enemy-new-jess-kimball-short-story-now-available/
---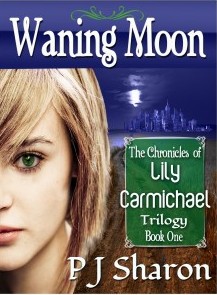 YA author PJ Sharon is celebrating the release of her new YA dystopian novel, Waning Moon.
In the year 2057, in a post-apocalyptic world where three quarters of the population has been wiped out by a global pandemic, and a polar shift threatens the remainder of earth's inhabitants, sixteen-year-old genetically altered teen, Lily Carmichael, faces bigger challenges—escape capture by a rogue government agency, save her family, and avoid falling in love. PJ is going on a blog tour for Waning Moon, where there are going to be some great giveaways! More info at: http://www.yabeyond.com/2012/09/28/party-time/
---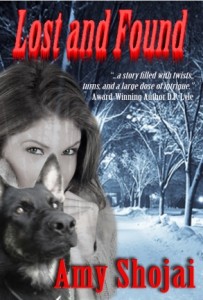 Multi-published pet expert Amy Shojai releases the first of her "Thrillers with Bite." In Lost and Found, animal behaviorist September Day has lost everything—husband murdered, career in ruins, confidence shot—and flees to Texas with her cat Macy to recover. She's forced out of hibernation when her nephew Steven and his autism service dog Shadow disappear in a freak blizzard. When her sister trusts a maverick researcher's promise to help Steven, September has 24 hours to rescue them from a devastating medical experiment impacting millions of children, a deadly secret others will kill to protect. Shadow does his good-dog duty but can't protect his boy. Finally September and Shadow forge a stormy partnership to rescue the missing and stop the nightmare cure. But can they also find the lost parts of themselves? More info, book video, and opportunities to win a copy of Lost and Found at http://amyshojai.com/lost-found-a-thriller/
---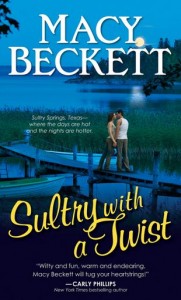 My RWA chapter buddy Macy Beckett is celebrating the release of her debut novel, Sultry with a Twist, from Sourcebooks. Even better, the book made Barnes and Noble's must-reads list for October! In Sultry with a Twist, June Augustine hightailed it out of Sultry Springs nine years ago with her heart in pieces. Now one thing stands between her and her dream of opening an upscale martini bar: a bogus warrant from her tiny Texas hometown. Now she's stuck in the sticks for a month of community service under the supervision of the devilishly sexy Luke Gallagher, her first love and ex-best friend. If Texas in July wasn't already hot enough, working side-by-side with June would make any man melt. Luke wants nothing more than to strip her down and throw her in the lake—the same lake where they were found buck naked and guilty as sin all those years ago. In their heads, they're older and wiser. But their hearts tell a different story. More info at http://macybeckett.com/books/adult-novels
---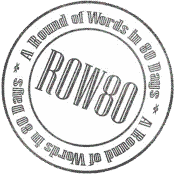 ROW80 Update: One of my goals this week is to format Home for the Holidays, an anthology of holiday stories my RWA chapter will soon release in print and ebook. I received the last edited story Monday night, and have the Word document assembled and styles set. Almost ready to upload to Smashwords, once the committee approves! Look for a cover reveal here soon. So, good progress so far.
---
What about you – have you read any good books lately? If you're doing ROW80, how did your first couple of days go?

Jennette Marie Powell writes stories about ordinary people in ordinary places, who do extraordinary things and learn that those ordinary places are anything but. In her Saturn Society novels, unwilling time travelers do what they must to make things right... and change more than they expect. You can find her books at Amazon, Barnes & Noble, Smashwords, Kobo, iTunes, and more.