I'm trying something new today. So many of my author friends have new releases. I want to share this exciting news with my blog readers!
What is WANA? It stands for We Are Not Alone, a guide to blogging, social media and networking for authors by Kristen Lamb. Many of my author friends have taken the  WANA class, either with me, or another offering, and I met them online at one of the many WANA hangouts. I have a lot of IRL (In Real Life) author friends, too – and they are also not alone.
So here's what some of my friends have been up to lately. Who knows, you may find your next book to read here – there's a bunch of good ones!
---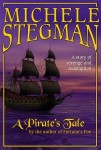 My IRL friend and fantastic beta reader Michele Stegman released her short story, "A Pirate's Tale," last month. This is a different kind of romance, as it's told from a third character's point of view. Normally, this would be tough to pull off, but it totally works here, as it adds to the mystery and suspense of "what will happen?" Also, this story has a special place in my heart – I got to read it before the release, and I designed the cover! 🙂 If you're looking for something fun and quick to read, I highly recommend this one. More info at A Pirate's Tale | Michele Stegman.
---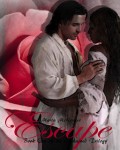 My IRL friend Maria McKenzie recently released her new novel, Escape: Book One of the Unchained Trilogy. The Unchained Trilogy is an explosive three book series of love, deceit, emotional destruction and in the end, forgiveness. In Escape (Book One) Daniel and Lori love each other, yet to live as one in 1856, they must escape from the unyielding society that imprisons them.
I loved Maria's first book, The Governor's Sons. This story of a slave and the white man she loves promises to be every bit as good. It's on my Kindle app, and I can't wait to read it! More info at Maria McKenzie: Release Date of Escape, August 21.
---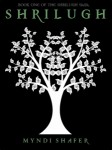 Myndi Shafer celebrated the release of Shrilugh, a YA fantasy and her debut, a couple weeks ago. Shrilugh is the story of a recent high-school graduate wrongly accused of trying to murder her step-sister, who flees her vengeful stepfather with an otherworldly stranger through a mystical Door. It's already getting some great reviews, and sounds like a great read! Ebooks are available at Smashwords, Amazon and iTunes, and it's also available in trade paperback. More info at TODAY'S THE DAY! « Myndi Shafer.
---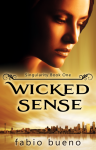 Fabio Bueno also has a debut release in YA Fantasy. In Wicked Sense, witches inhabit our world, organized in covens and hiding behind a shroud of secrecy—the Veil. Skye's London coven sends her to Seattle's Greenwood High to find the Singularity, an unusually gifted witch who may break the Veil and trigger a dangerous new era of witch-hunting. More info at WICKED SENSE – Book Release! – Fabio Bueno, Author.
---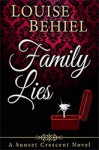 Louise Behiel celebrates the release of her second novel, Family Lies. I've read her first, Family Ties, and really enjoyed it, so I'm definitely looking forward to this one! Family Lies promises plenty of suspense, surprises, and family dynamics as the characters learn of secrets that make them question everything they value. More info at My Latest Release, Family Lies is the Featured Book Today | Louise Behiel.
---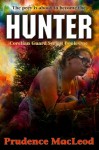 Prudence MacLeod has been busy too. Last month, she released Hunter, an action-adventure story featuring aliens, psychic attacks, and a bit of romance. (Sounds like my kind of book! :D) She's offering Hunter and another of her books, Moira, for free through the end of September. Even better, let her know you've downloaded one, and she'll enter your name for a drawing at the end of the month for a $25 gift certificate from Purple Raven Boutique on Etsy, or $25 in editing services from Powder River Editing. More info at Valkyrie Rising, Prudence MacLeod's Blog.: Free books and Bling!.
---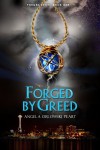 Fellow WANA author Angela Orlowski-Peart celebrated the release of her well-nurtured baby – her debut Young Adult paranormal/fantasy novel, Forged by Greed. It's the story of two Seattle 16-year-old Shape Shifters, Jatred and Jasmira, who are torn between following their hearts and protecting the order of the world. The path of the star-crossed lovers leads only to destruction. More info at Forged by Greed published! | Angela Orlowski-Peart.
---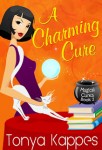 And just this weekend, my IRL author friend Tonya Kappes has a new release in her Magical Cures Series. A Charming Cure is the second in the series and full of June Heal and all her fun. Tonya's blog is well worth a read for authors – she's also the author of The Tricked-Out Toolbox and has all kinds of great promotional tips for writers. She shares all the details of how she prepared for the release of A Charming Cure on her blog at Author Tonya Kappes: A CHARMING CURE RELEASE DAY!
---
Did I miss anyone? If you're a WANA friend or an author I've connected with, and you have exciting news to share, let me know! I'll be glad to give you a shoutout in the next installment of WANA Wednesday.
All of the books linked above offer free samples, so check them out! And whether or not you're an author, what do you think? See something that sounds good here? I'd love to hear from you, so please drop a comment below!

Jennette Marie Powell writes stories about ordinary people in ordinary places, who do extraordinary things and learn that those ordinary places are anything but. In her Saturn Society novels, unwilling time travelers do what they must to make things right... and change more than they expect. You can find her books at Amazon, Barnes & Noble, Smashwords, Kobo, iTunes, and more.