It's WANA Wednesday and we have a little bit of everything this week! So there's sure to be at least one of these five fantastic-looking books that'll stir your passion! Check out…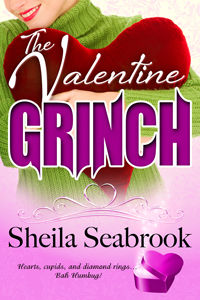 How about some contemporary romance? Unless you're a Grinch… as in The Valentine Grinch by Sheila Seabrook!
Hearts, cupids, and diamond rings … bah humbug! Amanda Goodwin inherited her Valentine grinchness from her Grandpa George, so when she returns home for her Grandma Elvira's Valentine's Day wedding, it's bah humbug all the way. Until, that is, she encounters her grandpa's ghost.
Fortunately, she's not in this alone. Long time friend, Dane Weatherby, totally gets her grinchly attitude. Between Grandpa's demands for her to stop the wedding, Grandma's inability to let go of her dearly departed husband's urn, and Amanda's parents acting friskier than a couple of newlyweds, she's ready to give in to her grinchness and head back to the city.
Only true love can stop Amanda. And if Dane has his way, he just might convince her to say I do instead of bah humbug. More info at: http://sheilaseabrook.com/2012/12/26/the-valentine-grinch-is-here/
---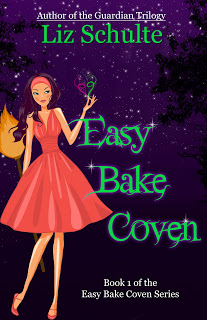 Or maybe you'd like to venture into the paranormal, with Liz Schulte's Easy Bake Coven, where the Abyss is watching her … waiting for her.
For Selena Warren being a witch is no big deal. She dabbles in harmless magic with her friends and never thinks much about it. When her grandmother is attacked, Selene uncovers an ancient grudge that threatens the lives of everyone she loves. With no other choice, she puts her trust in a stranger who knows more about who she is than she does and shows her a world of elves, half-elves, fae — and one peculiar sekhmet named Femi. This unusual new world could swallow Selene whole, take away everything that makes her who she is, but the with a forgotten past beating down her door, she will have to dive in to save her future. More info at: http://www.lizschulte.com/2013/01/easy-bake-coven.html
---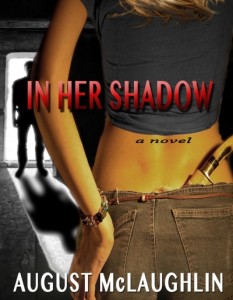 August McLaughlin released her debut thriller, In Her Shadow, last month, but is celebrating its launch this week. This is the story of one woman locked in a basement, nearing death and longing for escape. Another baffled by the inexplicable symptoms wreaking havoc on her life. Both are lost and alone, yet somehow connected. And time is running out…
Near the tenth anniversary of her parents' unexpected death, Claire Fiksen, a lovely young Harvard-grad and gifted psychologist in Minnesota, develops bizarre symptoms of an eating disorder that threaten her fledgling career, her relationship with a handsome young medical student, her grasp on reality and, soon, her life.
When her beloved grandfather reveals that there may be more to her parents' death than she's realized, Claire's pursuit of healing becomes a desperate search for answers as she delves into her family's sordid past. Meanwhile, someone is watching her every move, plotting to draw her into her own twisted web of misery. Claire has something he needs, and he'll stop at nothing to obtain it. Every step Claire takes brings her closer to the truth and danger. And her life, she discovers, isn't the only one at stake. More info at:  http://www.augustmclaughlin.com/books.htm
---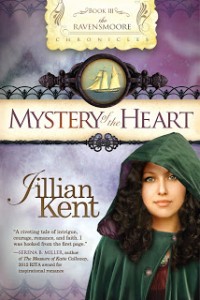 My In Real Life writing friends have been busy too! This week, Jillian Kent celebrates her birthday and the release of the third in her Ravensmoore Chronicles historical inspirational romance series, Mystery of the Heart.
Lady Mercy Grayson has secretly been studying medicine in Edinburgh, Scotland. She has dressed as a man to pursue the same passion her big brother Devlin, Lord Ravensmoore, pursued outside the acceptance of society. Her secret has been discovered. Now she's running away from Scotland and her dreams. Will she be able to accomplish what she feels is God's calling, or will the parameters of society and those who want to use her secret to accomplish their own selfish ends determine the course of her future?
Vincent Lyons, Lord Eden, is an adventurer coming home to London to deliver the mysterious Holy Lance to the prince regent who wants to see if the legends are true surrounding this relic that is said to possess both the power of healing and destruction. His life is catapulted in another direction when he meets Mercy who is pursuing a different kind of adventure that will cause him to question everything he believes.
Both will be forced to examine their personal motives when members of a voudon tribe, the Regent, and the London Legend Seekers Club search to possess the ancient relic for their own purposes. More info at: http://jilliankent.blogspot.com/2013/01/downton-abbey-my-birthday-books-prizes.html
---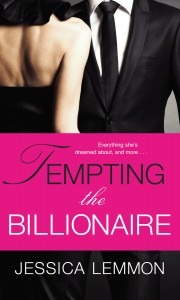 Finally, Jessica Lemmon has big news – the release of her debut contemporary romance, Tempting the Billionaire! In this story, Crickitt Day needs a job . . . any job. After her husband walks out on her, she's determined to re-build her life and establish a new career. When swoon-worthy billionaire Shane August hires her as his assistant, she jumps at the chance to prove herself. Despite her growing attraction to her boss, she vows to keep things strictly professional. No flirting. No kissing. Definitely no falling in love…
Shane August is all business, all the time. He's a self-made man who's poured his heart and soul into his company, and he'd never allow himself to get involved with an employee. Then he hires sweet, sexy Crickitt-and he can't keep his mind or his hands off her. But no matter how much he wants Crickitt, Shane fears that painful secrets from his past will always come between them. With fate working against them, can these two lonely hearts learn that sometimes mixing business with pleasure is the perfect merger? More info at: http://www.jessicalemmon.com/happy-debut-day-to-me/
---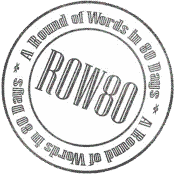 And now, a brief ROW80 upate: I don't usually get much done in the beginning of the week, especially since this ROW began on Monday so we're only talking two days… yet I did get two chapters of Hangar 18: Legacy edited! I also have kept up with my fitness so far, working out both days.
What about you? Do you like light and fun romance, or are you more for thrills and chills? Have you read any good books lately, or know of any exciting new releases? Please share – I'd love to hear from you!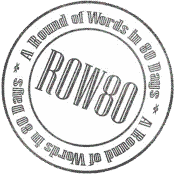 Jennette Marie Powell writes stories about ordinary people in ordinary places, who do extraordinary things and learn that those ordinary places are anything but. In her Saturn Society novels, unwilling time travelers do what they must to make things right... and change more than they expect. You can find her books at Amazon, Barnes & Noble, Smashwords, Kobo, iTunes, and more.