This week, we finally got our wet basement issues fixed (we hope, but so far so good). We've had moisture on the basement walls with a big rain since before we moved in. At first, the builder passed it off as from not having final grading done. But even after that was complete, the front wall of the basement still got wet whenever we got a good rain.
We also had leaky gutters, and when the gutter guy no-showed for a fix, my husband took care of it with some extra caulk. We thought that might fix the basement issues, but no.
Given the builder's disappearing act, we went right to the waterproofing company. They responded quickly, came out and took a look, dug down a little… and found a big ledge of concrete along the front porch wall about a foot below ground level–right where the moisture was appearing inside. They eventually determined that when the front porch was poured, the concrete crew just did their cleanup right there, dumping the remnants of the concrete right next to the house instead of taking it away, like they should have. Or at least dumping it a little distance away! There were also punctures in the waterproofing layer, caused by using too-large gravel beside the house.
It took a few weeks to get the fix done due to the rain, but they finally came out and dug up the yard along the front porch. Fortunately, we had not done any landscaping, because we knew this was an issue and it could come to something like this. They removed the concrete, reapplied the waterproofing, and later came back to replace the dirt. Now we need to let it sit and compact for a few weeks before we replace the stone slab steps. At least it's done! And yes, the builder will be paying for it–the waterproofer does a lot of work for him, so they've been in contact.
What I've Been Reading
Finally finished the fantasy box set! And I really enjoyed that last story. I will probably buy the next in series from several of these authors, and when I do, I'll include those here.
What I've Been Writing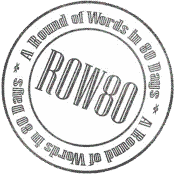 Not as much as I'd hoped–my goal this week was to write for five days, 500 words/day. I did write five days, but only hit that wordcount twice. I just couldn't get myself to keep on writing. Luckily, I figured out why last night: I'd taken a wrong turn with the scene I was writing. As in, it wasn't needed at all. I was bored writing it, which was why I struggled to get to 500 words. And if I was bored writing it, readers will be bored reading it, so it has to go. No big deal, I will just work the necessary information in elsewhere and start in on the next scene, which I am looking forward to writing.
The good news is that while I didn't meet my goal this past week, I still met–and exceeded–my January goal of 8,000 words. I'll take it!
This week, I want to shoot for 500 words/day again, for five days.
I did meet my learning goal, and completed the week 5 videos and assignments for my online workshop. This week, I want to complete week 6's materials, which will complete the workshop.
What about you–any unexpected setbacks lately, whether with your writing or something else? How about your goals? And have you read any good books recently? Please share in the comments–I'd love to hear from you!

Jennette Marie Powell writes stories about ordinary people in ordinary places, who do extraordinary things and learn that those ordinary places are anything but. In her Saturn Society novels, unwilling time travelers do what they must to make things right... and change more than they expect. You can find her books at Amazon, Barnes & Noble, Smashwords, Kobo, iTunes, and more.