That's what we did for the new house this week. We also had a tenant move out of one of our apartments, and that unit was due for new cabinets as well – the ones it had were original, from the 1970's, and were cheapies back then. So we went to Cabinet Factories Outlet of Richmond (Indiana). This is where we bought the cabinets for our flip house, twice, and we paid about half for them that we would have from a big box store.
Side note about this shopping trip only readers would appreciate: we took a different route there than we usually do, and went through the small, historic town of Fairhaven, Ohio, which was featured in The Mycologist, a historical fiction book I read a few months ago, so that was cool to see!
The apartment cabinets, we could have obtained from a big box store for about the same as we paid in Richmond, but the ones we bought were nicer. We also gave them info to work up a quote for our new house. I already talked to a supplier in TN that our builder uses, but if we can get them significantly cheaper in Richmond, it will be worthwhile to drive over there, pick them up, and take them to TN ourselves (they don't deliver). My mom was familiar with the brand they quoted us, and said it's a very good product.
Not much news on the unwanted business across the street from our house in TN. They have been working on the corrective measures the county and state are requiring of them to fix some of the environmental damage they've done, so that's a good thing. Their zoning request is still on the preliminary agenda for March, but that happens automatically when one requests a postponement. They're required to post notices of the zoning change request at the property fifteen days prior to the meeting, and those haven't appeared, so that tells us they are indeed postponing again, as they've communicated to the media (our group is still keeping an eye on things, however). One article published last week quoted the CEO (not the landowner) saying that if this location doesn't work out, they'll buy land elsewhere for the business. That sounds really good to us  and our neighbors! Hopefully it will be in a location more suitable for their business, rather than trying to force a big commercial project into a residential community.
There has also not been much going on at the house itself–I think the builder finally was able to get the rest of the windows in, since they had a couple of dry days, but not being able to do that has delayed them a bit.
On another note, only one week until Daylight Savings Time, whooooo! I am always happy to have that extra hour of daylight in the evening, and it helps my energy levels, too. My fatigue hasn't been as bad this winter as the past few, I think because I'm working remote. But I'm still glad for DST! I'd like to have it year-round, because I hate the time change, but better to have the change than to be stuck on standard time all year.
What I've Been Reading: Still haven't finished anything – the fiction I'm reading right now is actually six novellas/short novels in one, that makes for a really long book. I'm enjoying it, but will discuss when I finish. One of my requested nonfiction books also came in from the library and I started that, too.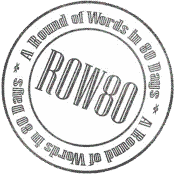 What I've Been Writing: Finished the corrections, and Time's Guardian is off to my first reader (and copyeditor #1)! I also started my next WIP, which will most likely be the last in the Saturn Society series. My goals was just to start on it – anything, even if just a sentence. I got about 125 words in, so that's a win!  I had a hard time the past couple of weeks finding time for the edits, so this week, I want to ease back into writing new words. My goal is to write at least 250 words/day, for five days.
What's going on in your life? Done any shopping lately? Do you prefer Daylight Savings Time, Standard Time, or just hate the change? And how are you doing on whatever goals you might have, whether writing or otherwise? Please share in the comments – I'd love to hear from you!

Jennette Marie Powell writes stories about ordinary people in ordinary places, who do extraordinary things and learn that those ordinary places are anything but. In her Saturn Society novels, unwilling time travelers do what they must to make things right... and change more than they expect. You can find her books at Amazon, Barnes & Noble, Smashwords, Kobo, iTunes, and more.