A couple weeks ago, we discussed how we want to use our time… and how we actually do use that time. For those of us who work a full-time job, have a family, and have a writing "job" on the side, it can be especially challenging.
So how's it going two weeks in? For me, it's gone quite well… at least during the week. I've managed to get an hour of time working on my current book in revision each weeknight, just as I'd planned. In addition, I also got a workout in every night, something I haven't done regularly for some time, so that's significant.
The above is not to say my schedule never got disrupted, but that's OK because I outlined it to allow for that.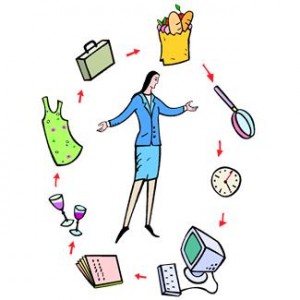 For example: On Tuesday night, DH suggested going out to dinner. The Schedule allows for an hour for dinner, which includes spending time with and feeding the critters. It also allows an hour for chores. However, going out to dinner took two hours, as we met friends and had a couple beers too. So that night, something had to be sacrificed from the schedule: chore time. (Hint: any time something disrupts the schedule and something's gotta go, chores wins, hands-down, unless there's something there that can't be put off, i.e. paperwork/bill paying when the bills are due within a few days.) On another day, I ended up doing unplanned mom-taxiing (and I think that was a day the paperwork couldn't be put off), so writing business got left off. No problem there – I have it on the schedule every night, but honestly, there isn't business stuff that needs to be done every night.
Where time management might continue to be a challenge is on the weekend. When we have Two Whole Days stretched out before us, it's easy to put off whatever's on the To-Do list, until next thing we know, it's 10:30 PM Sunday night, and we haven't written Monday's blog yet <cough>. We also have the tendency to see that big block of time and fill it too full, without leaving any time for what the weekend's supposed to be for: going somewhere, doing fun things with family and friends, or just relaxing – which are all sooo important, to avoid burnout.
So that's my next challenge – get caught up on the stuff I didn't get done this weekend, and figure out how to manage that time, so I don't run into this next weekend.
Especially since I have some family fun planned.
What about you? Have you seen a difference since taking a harder look at how you spend your time? Any suggestions or insights to share?
Illustration via Microsoft Office Images