Two or three weeks ago, I scheduled an appointment at a spa. My daughter and husband had given me a gift certificate for Mothers' Day, and this was the first chance I'd had to use it. I had to schedule the appointment three weeks out – not because that was the soonest they could fit me in, but because that was the soonest I could fit it in.
I went to the Square One Salon in downtown Dayton. I didn't know it at the time, but this place has won national awards and has been featured on MSNBC.com.
It's also in a historic district, which of course is a plus for me. The building is called The Cannery, and is part of the Webster Station Historic District. The spa's neighbors include a British-themed tea room, a children's art gallery and education center, and loft apartments in the upper floors. The building also used to house The Cannery Art and Design Gallery, but it moved recently.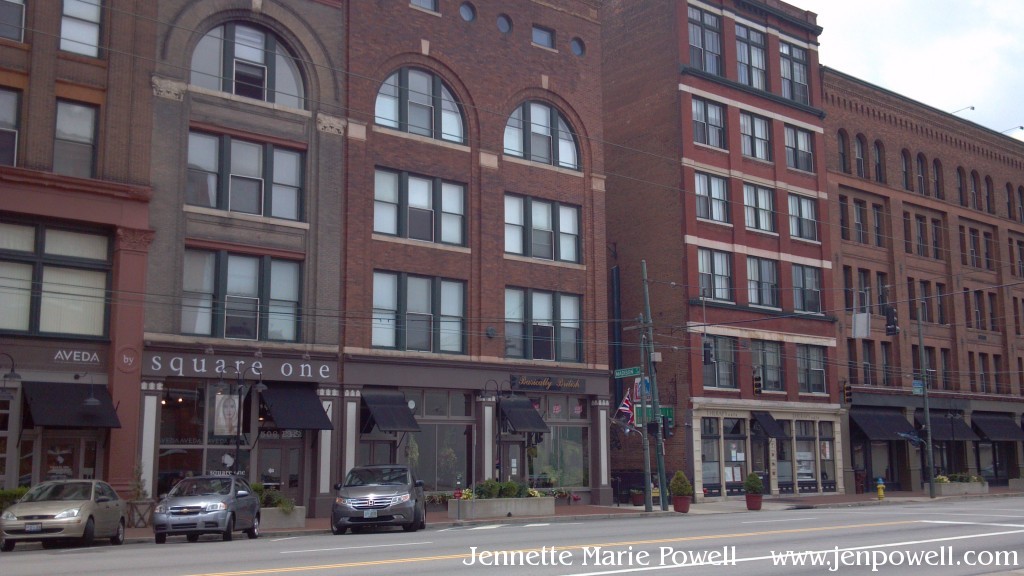 The building was originally built as part of an industrial complex in the mid-1800s by Eugene Barney, one of Dayton's captains of industry in the streetcar manufacturing business. The neighborhood was powered by DC electric – a major innovation at the time! Over the years, many food distributors and grocers occupied the building, hence its name.
While I waited for my appointment, I found a local interest book called Metropolitan Dayton. It was clear after thumbing through a few pages that the book–a contemporary guide to local business and industry–wasn't new, as many of the businesses profiled in its pages had either left the area, undergone mergers, or had gone out of business. Other organizations, like the Air Force Institute of Technology and Wright State University, are much larger now. I finally found the copyright date in the back: 1993.
So I got in a little history, and the facial and massage were great! If you saw my last couple of posts, you can see where this was much-needed. Unfortunately, it didn't reduce the length of my to-do list any, but it did have the expected de-stressing effect.
Have you been stressed lately? What do you do to de-stress?