I ran across an interesting blog post last week about a website called Brain.fm, a tool that's supposed to help us focus.
Like many writers, this is help I need, as when I sit down to write, I'm as susceptible as anyone to OOOOOH SQUIRREL! and thinking about things like how the gerbil cages really need cleaned, or how I haven't yet done the daily challenges in Microsoft Solitaire. So anything that can help me focus without icky side effects? I'm so there!
Brain.fm offers seven free sessions, so I jumped right in that night, selecting the "Intense Focus" option. They tell you to wear headphones or earbuds, and then you get a half hour or more (you can pick your session length) of what's basically electronic ambient music that mostly fades into the background, but blocks out other noises, like my gerbils' wheels, the bubbling of the aquarium filter, or the TV in the next room. I was especially intrigued by the comments on the above-linked blog post, where several people tried it and found it really helped them, even one who admitted to being skeptical.
I gave it five tries, plus one at my day job, where I also have trouble focusing (probably because the projects I'm currently working on are just not that interesting). So did Brain.fm work for me?
Uhhhh, maybe.
It did block out other noise effectively. And since I like electronic music to begin with, was decent listening. But I still wanted to do things like go pet the gerbils, or see what my husband was watching in the next room. If I had more free sessions, I would give it more of a chance, but it didn't work well enough for me to pay $6.99 for a month, or $47.88 for a year.
I mentioned this to my daughter, who was home yesterday. She hadn't heard of Brain.fm, but she uses a competitive site, mynoise.net. So I tried that one out.
The sounds on the sites seem fairly similar, with the main difference being that Brain.fm's music includes percussion, while those I've tried so far on My Noise did not. There are a bajillion different settings on My Noise, too, so I spent much of my writing time last night fiddling with it. I did find some sounds I liked, and it had about the same effect as Brain.fm – and a one-time donation of as little as $5.00 unlocks all the advanced features. So I tried those out too.
I've only tried My Noise once, so not enough to decide how well it works. I'll update you when I do!
What I've been Reading: Still working on the same novel as last week. It's long, and I don't get much time to read, but it's very good. I'll talk about it next week.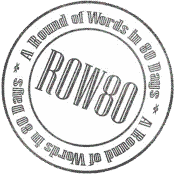 ROW80 Update: My goal last week was to finish the next scene in my WIP. I wrote probably half of it before I realized I was padding because I was not in the mood to write what comes next. So I skipped to the next scene, and got it about half done, too, so I'll consider that a win. I also completed the writing workshop, and the instructor said I totally nailed the assignment with my scene from the Blizzard of 1950. So another win! My goal this week is to finish both, which should be doable as this week should not be as busy as the last one.
What about you–have you ever tried focusing aids like Brain.fm or mynoise.net? Did it help? Or if you haven't tried them, does it sound interesting? These aren't just for writers, but anyone who wants help focusing, relaxing or even to get to sleep. How are you doing with whatever goals you might have, whether writing or otherwise? Please share in the comments–I'd love to hear from  you!

Jennette Marie Powell writes stories about ordinary people in ordinary places, who do extraordinary things and learn that those ordinary places are anything but. In her Saturn Society novels, unwilling time travelers do what they must to make things right... and change more than they expect. You can find her books at Amazon, Barnes & Noble, Smashwords, Kobo, iTunes, and more.