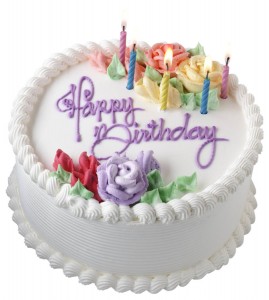 Like many families, mine had planned to spend Mothers' Day together last Sunday. But instead of attending a cookout in her honor, my mom was bringing my dad home from the hospital – something she was glad to do (and everyone else was glad she was able).
But this wasn't just to be a Mothers' Day cookout. We have three birthdays in my family this week, and it was going to be a quadruple-combo celebration! My birthday was Tuesday, the 15th, my husband's is today, and my brother's wife's is Saturday. Dad is doing well, so it looks like our postponement to this weekend is a go!
It's always hard to buy for my mom. She's trying to declutter – she has not only her and Dad's stuff, but both their parents'. My parents also typically just buy for themselves whatever they want and need. Gift certificates make a good clutter-free gift, and have pretty much become a default in my family. The surprise is where are they from. 😀
I do have something special for the other mother in attendance (besides me, I mean), my sister-in-law's mom. She's like the aunt I never had – my dad's an only child, and my mom's only brother was divorced when I was little. I don't think Ann reads my blog (she's the kind who'd comment if she did), but she's always been wonderfully supportive of my writing – not that the rest of my family hasn't, but she's an artist, and really understands what it means to me. So for Mothers' Day, she's getting a brand-new copy of my newly-released print version of Time's Fugitive.
Yes, it's now out in print! So if you've been waiting to read it in pulped-tree form, it's now available at Barnes & Noble.com, Amazon, and should be coming to other online retailers soon.
The get-together should be a good time – they always are! My daughter and my brother have birthdays nine days apart in August, so we celebrate theirs together, too. And my mom's birthday is always near (or on) Father's Day, so we combine those.
Do you have combo family celebrations? Any special person who's not related, but like family? I'd love to hear from you! Let me know in the comments. And if you have any ideas for clutter-free gifts that aren't gift cards, I'd love to read them!