Still haven't made progress on the WIP this week. Part of that has been because my mind is elsewhere, as I'm sure it is for many right now. The other part is because I'm still stuck on boring. Time to change my approach–more on that below.
As it has everywhere else, things have been quiet here. Except here, that's pretty normal. I work from home already, so no changes there (and I'm thankful I still have my job). My husband is retired, so he's mostly been working on the property, though bored on rainy days because there's not much for him to do inside. We're very fortunate.
Tennessee has not shut down to the extent others have, especially Ohio, where my family lives and my coworkers work. My husband and I went out to dinner on Thursday for our anniversary (our 26th!). The place was pretty deserted, and the next day, the Mayor of Knoxville ordered restaurants to close except for carryout and delivery. All bars in our county were also ordered to close on Friday, but restaurants were allowed to remain open at reduced capacity. We'll see what happens this week, but plan to remain hunkered down.
What I've Been Reading
Last week, I finished The Bastard Prince by Patty Jansen. This is one of my favorite authors, and I read all of her Ghostspeaker Chronicles, the 6-book series that takes place in the same world. I enjoyed this one every bit as much as the others, though luckily I bought the whole 3-book series, as it ended on a cliffhanger. Normally I hate those, but Jansen tends to write 3-book series that are more like one big book, so I knew to expect it.
What I've Been Writing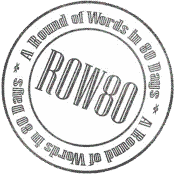 As mentioned above, not much. I have bogged down in not knowing what happens next, or even what I'm working toward. I didn't outline my last book, and it worked–I ended up figuring out the end just fine, though I might have run into a few stops along the way. And it was better than I expected, with some cool twists I doubt I would have outlined at all. But this time, it's time to just sit down and figure out what happens. If the characters wind up with other ideas, I can go with the flow, as I've done before and toss the outline–which is the main reason I stopped doing them. But this time it's not working, so it's time to outline. That's what I'll be doing this week.
I'll be keeping on learning, too. Last week, I took a break from the Secondary Plotlines workshop and did a short one on Starting or Restarting Your Writing. It helped, and I got some good ideas there I'll be trying as well. This week, I'll go back in on the Secondary Plotlines workshop. I'd originally planned to finish it this week, but since I didn't work on it last week, I'll shoot for getting week 5 done, with week 6 (finishing) as a bonus.
We're also coming up on the end of ROW80 Round 1. Obviously, I haven't met my writing goals at all, though I did well on learning. So this week will also include reevaluating and figuring out what I can do for the next Round.
What's going on in your part of the world? Are you staying in, or are places still open? If you're off work, are you getting extra time to work on your goals, or are other things (childcare?) taking over? Please take care of yourself, and drop me a line in the comments–I love to hear from you!

Jennette Marie Powell writes stories about ordinary people in ordinary places, who do extraordinary things and learn that those ordinary places are anything but. In her Saturn Society novels, unwilling time travelers do what they must to make things right... and change more than they expect. You can find her books at Amazon, Barnes & Noble, Smashwords, Kobo, iTunes, and more.