Our first Thanksgiving in the new house was, as one would expect, quite different from before. For starters, it was our smallest Thanksgiving ever. Our daughter and her partner joined us, but my parents and brother weren't able to. While it was a wonderful Thanksgiving, it didn't seem right without them. Maybe next year!
We also had a baked turkey for the first time in close to two decades, ever since my husband discovered deep-fried turkey. In the past, he always fried turkeys for several friends in addition to ours, starting as early as 8 AM. But this year, it didn't make much sense to buy all that oil just for ours. Our daughter is somewhat of a foodie. She baked a turkey for friends last year and wanted to do ours this year, so that's what we did. And it was no ordinary baked turkey–hers had butter and herbs under the skin, and it turned out beyond fantastic! She says the number one trick to get a turkey that's done on time and not dry is to not mess with it. No opening the oven door to check on it, no basting, no doing anything with it once it's in. I'll take her word for it!
Her partner had to work early in the morning and they didn't get here until after three. Normally we eat by then! But this year was a late dinner, around eight. Not a problem since we often eat dinner late anyway. But by the time we were done with dinner, we were all too full (and too tired!) for the pumpkin pie I'd made.
We ate it for breakfast the next morning, and it was delicious, if I say so myself.
On Friday, we stayed around the house–that part didn't change. My husband and our daughter's partner got some work done on the property. I did a little cleaning, but mostly, our daughter and I took it easy.
On Saturday, we went to a Christmas tree farm and bought a real tree. My husband's brother was allergic to them, so growing up, he never had a real tree. And the living room in our old house was too small for anything but a super-skinny fake one. We picked out a nice eight-foot tree, as high as the ceiling in our old house, then decorated. For the first time, my husband was actually excited about decorating. He didn't have a great childhood, so has never enjoyed Christmas. But being in the new house, with the high ceiling and beams to decorate brought out his holiday spirit, and made the day really special.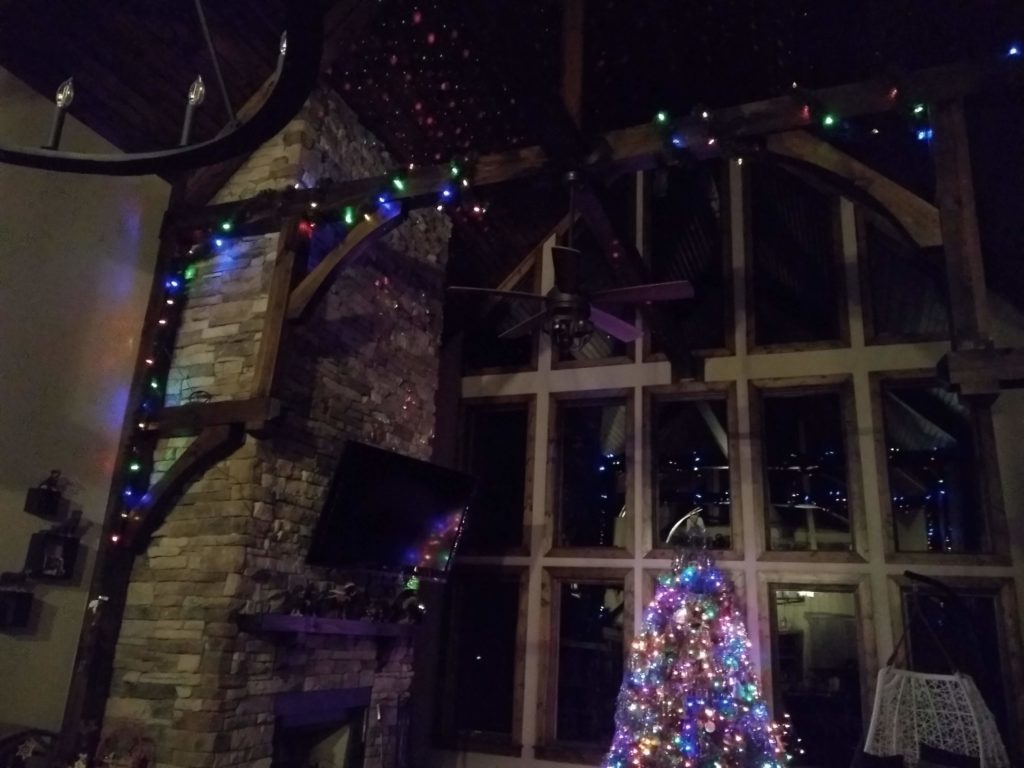 What I've Been Reading
I read every night, but haven't finished anything, so I'll catch up on this next week.
What I've Been Writing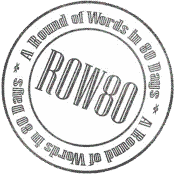 My easy goal for the week served me well. I got the writing in Sunday through Wednesday, then on Thursday, I made a point to do it while waiting for the kids to get here, making for five days. Win! Making a plan that took the holiday and having guests into consideration totally worked! This week, I'll try going up to 250 words/day, for five days.
How was your Thanksgiving, if you celebrate it? Otherwise, how was your week? Did you do anything different or unusual? How are you doing on whatever goals you might have, writing or otherwise? Please share–I'd love to hear from you in the comments!

Jennette Marie Powell writes stories about ordinary people in ordinary places, who do extraordinary things and learn that those ordinary places are anything but. In her Saturn Society novels, unwilling time travelers do what they must to make things right... and change more than they expect. You can find her books at Amazon, Barnes & Noble, Smashwords, Kobo, iTunes, and more.