No, I didn't walk backwards into a pond (that would be cold now!). But that's what's been going on this week. My husband tiled our kitchen backsplash wall this week, one of many little tasks we didn't want to pay the builder to do. I helped a little. It's glass tile, so will be easy to clean. I'm very happy with how it turned out!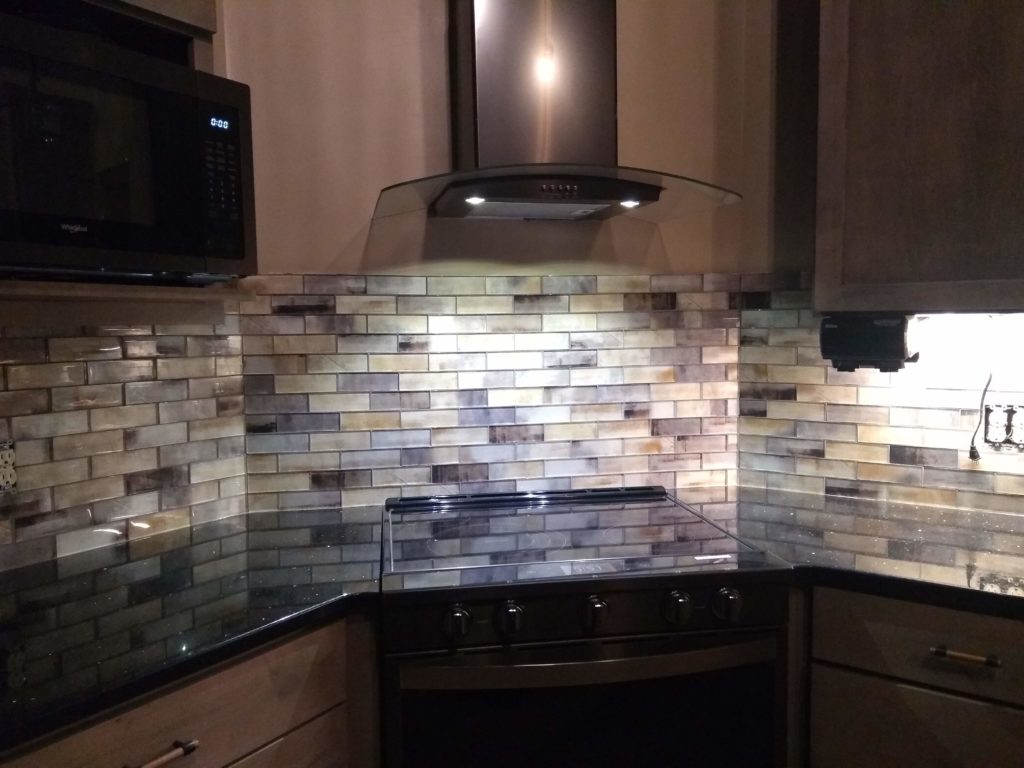 We got our first snowfall of the winter earlier this week, very early for this area! We're not complaining, because it was still a good ten degrees warmer than Ohio (and any little bit is good), and the roads were clear. Even better, enough people stayed in that it was a very good day for me to go to the DMV to get my Tennessee driver license. Normally there is at least a two-hour wait; I got right in.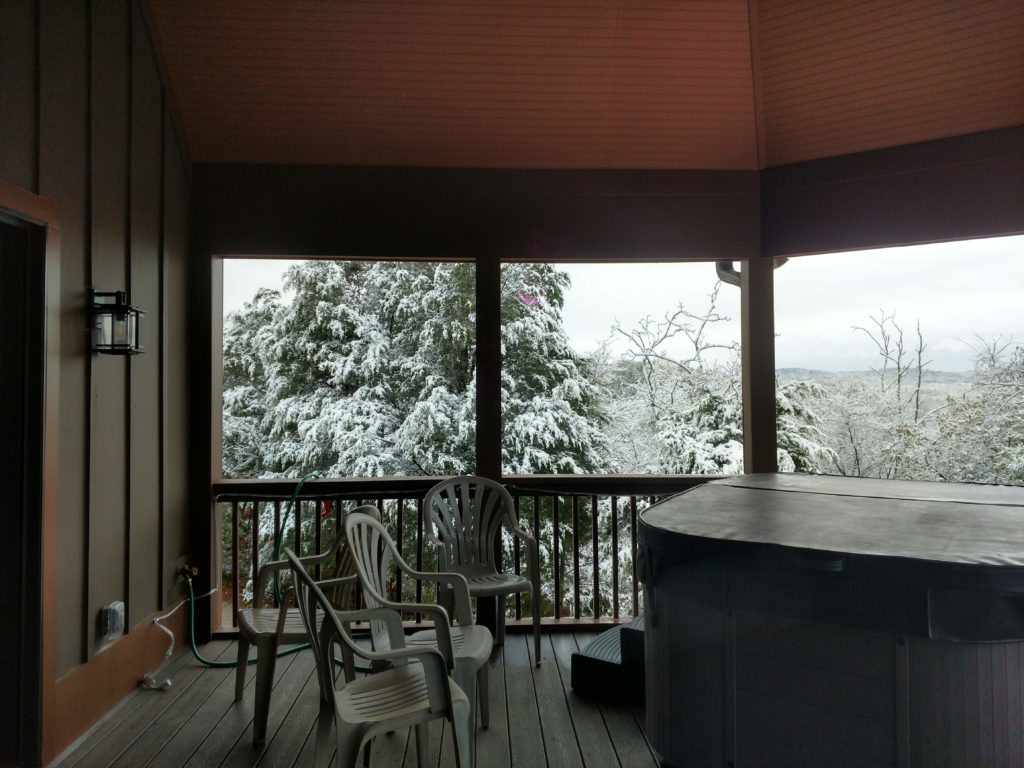 We also had our first power failure last night. Luckily, my husband had just made a fire, so we were warm. The power was only out for about an hour and a half. One of the neighbors walked out to the street and found that there had been a wreck–someone took out a telephone pole, and the electric cables were in the street. Luckily there were no major injuries and the power company had everything fixed quickly. The fire kept the house warm enough that the heat didn't even come on with the lights.
What I've Been Reading
How to Manage Your Home without Losing Your Mind by Dana K. White. I saw this book on another blog right before we moved. With my new house, I'd love to keep on top of keeping it reasonably clean, so this book caught my attention. It was as entertaining as it was informative, and introduced me to the concept of "slob-o-vision:" the inability to see a mess until it's really, really, out of control (my husband totally has this LOL). If you're looking for ideas in this area, I highly recommend this, even if you're not really a slob. (By her definition, I'm "normal". LOL!)
I liked that book so much, I got her other one, which I really need: Decluttering at the Speed of Life. Moving made it oh-so-obvious that we have Too Much Stuff. This book was also entertaining, and gives a bit of a different take on decluttering that I found helpful even though I have nowhere near the clutter problems she had. Also entertaining and highly recommended, especially if your challenges with keeping your home are mostly clutter-related.
Her blog, where it all started, is also entertaining and helpful.
What I've Been Writing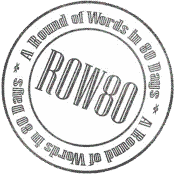 This is where the two-steps-back comes in: I've been kinda stuck this week, and wound up only writing one or two days. I don't even know how many words, but it wasn't much. The current scene has now had two false starts; it's time to just spend a few minutes with an old technique that used to help me tons but I'd forgotten about: spend ten minutes and write everything you know about your story. I'll try this tonight, then see how I do the rest of the week. So my goal for the week? Get unstuck and going again!
What's new in your corner of the world this week? Did you get snow, and how was that for you? And how are you doing on whatever goals you might have, writing or otherwise? I'd love to hear from you–please share in the comments!

Jennette Marie Powell writes stories about ordinary people in ordinary places, who do extraordinary things and learn that those ordinary places are anything but. In her Saturn Society novels, unwilling time travelers do what they must to make things right... and change more than they expect. You can find her books at Amazon, Barnes & Noble, Smashwords, Kobo, iTunes, and more.