I didn't blog last week because ROW80 was on break, and I just didn't feel like it. I also had not met the goals I set for myself, so needed to adjust them. More on that below.
Among other things going on these past two weeks, I've been experimenting with freezer meals. I'm not good (as in consistent) about meal planning, and my husband refuses to do more than a couple dinners' worth, when he goes grocery shopping. This has led to us eating out far too often, which is not only bad for the waistline and wallet, but takes too much time! Then I read about some crockpot freezer meals here. This is nothing new; I've heard about them before, but cooking is one area where I am Not Creative At All, nor am I organized. Without a system in place to organize and make the process easy, it would be nothing but a big, time-wasting, chaotic mess if I tried it. But breaking it down into shopping lists and sequential instructions? I can do that!
I picked a set of four recipes from this site, but only made one of each as I wanted to be sure DH and I liked them. We ate three of them over the next couple weeks, and all were delicious! We still have the vegetable soup, but with the arrival of cool weather, that will go in this week. The author has a set of three cookbooks out, so I'm planning to get them.
After that success, I wanted more. I found this site while cruising links, so downloaded the free sample menu they offered in exchange for a newsletter signup. The sample was five recipes, each doubled to make two meals of four servings. I went for it all, which took me about four hours to prep and assemble last Saturday. One recipe actually made three meals, so we had that the following night. It was delicious! So were the other two we've had so far (well, to me–DH didn't like one of them, but would with less seasoning). They provide the meal plans, recipes, shopping lists, and labels for a monthly subscription. If I decide I want more than what's in the cookbooks from above, I'll definitely try out a full subscription. It is SO nice to have good food with little to no prep that night, and not to have that "what're you hungry for?" conversation all the time.
What I read the past two weeks: two novels I really enjoyed, plus a nonfiction book that was just not for me.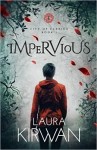 Last week, I read Impervious by Laura Kirwan. Of note: I found this book because the author had mentioned it in a comment on a blog I read (it was pertinent to the topic, so not blatant promo). I was intrigued about this contemporary fantasy featuring a 50-year-old heroine, so I checked it out. It was fantastic! I loved the take-no-crap heroine, plus the quirky people in her new small-town home, as well as the magical people. I will definitely get the next one!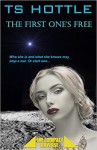 This past week, I read The First One's Free, by T.S. Hottle. This is the first in a new science fiction series, and as the title notes, it's free. 😀 The author is one of my writing friends and has published crime fiction under a pen name, which is evident in this novel as well: along with superb, detailed worldbuilding, this book is full of political machinations and people whose motives are uncertain. Game of Thrones in space, anyone?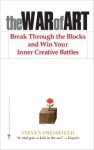 I also picked up The War of Art, by Steven Pressfield. I've heard of this book many times, and a lot of authors find it really inspiring. I did not. It was on sale for $1.99, and I'm glad that's all I paid for it. I found it to be full of empty platitudes and flowery feel-good stuff, and short on actual actions we can take to be more productive in our writing. It got so silly near the end that I didn't even finish it. It may work for you; it just didn't for me.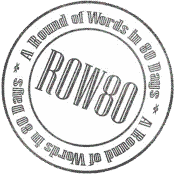 ROW80 Round Four starts tomorrow. To that end, it's time to state my fourth quarter goals. My primary focus is finishing the related novella that goes along with my new release, Time's Best Friend. I also have some work to finish up for my publisher Mythical Press, and some promo tasks. I've already outlined and sketched in the WIP, so now I'm working on the first draft. About 1/4 done there, I would like to draft 4-5 more scenes this week. I also have a book interior to typeset for my publisher. Next weekend is going to be a busy one for me with some family stuff, so this is going to be a stretch.
What about you–if you're in ROW80,  what are your goals this round? If not, what are some of your goals anyway, whether writing or otherwise? Have you ever tried freezer cooking? And have you read any good books lately? Please share in the comments–I'd love to hear from you!

Jennette Marie Powell writes stories about ordinary people in ordinary places, who do extraordinary things and learn that those ordinary places are anything but. In her Saturn Society novels, unwilling time travelers do what they must to make things right... and change more than they expect. You can find her books at Amazon, Barnes & Noble, Smashwords, Kobo, iTunes, and more.