We have murder and magic for WANA Wednesday this week! Check out these exciting new releases from two of my In Real Life friends: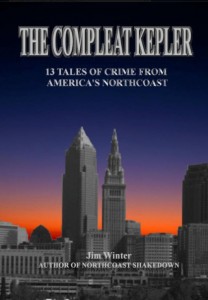 My friend Jim Winter has just released The Compleat Kepler, a boxed set of crime fiction featuring Cleveland P.I. Nick Kepler. From a sheriff's deputy harassed by an insane stalker to a fugitive trying to escape on 9/11 to an interrupted tryst with a newly divorced lady friend, life is never boring for Nick Kepler. The star of Northcoast Shakedown and Second Hand Goods returns in 13 tales of crime on America's Northcoast. The collection includes thirteen short stories, including "Walk in the Rain". All of these works have been published in respected e-zines, and some have appeared in paper magazines. I have read a few of these stories, but not all, so this one's on my Kindle now! More info at: http://eviljwinter.wordpress.com/2013/01/22/the-compleat-kepler-arrives/

---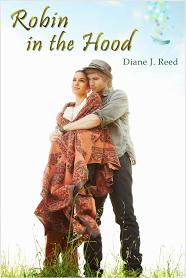 Perhaps a different kind of mayhem is more to your taste? Writing buddy Diane J.  Reed sneaked a new release into the world last month, that I just found last week: Robin in the Hood. This YA romance is the story of Robin McArthur, a sophomore at the prestigious Pinnacle Boarding School for Girls, who thinks she has it all figured out when it comes to bilking her wealthy dad for guilt money as a substitute for his genuine affection. Until one day he suffers a stroke, and she learns the brutal truth:  they're broke. And everyone from bankers to bookies has lined up in her dad's hospital room to collect on the millions he's racked up in debt.
His only saving grace is what he reveals to Robin in between drools—he truly does love her, in spite of all his mistakes. Panicked and desperate, Robin figures she has two choices: either surrender to the pestering caseworker and live in a skanky foster home, or take a chance and sneak her dad out of the hospital to make a run for it. Little does she know that stealing a car and hitting the road means that before the day is through, she will rob her first bank.
Now an outlaw, Robin finds a backwoods trailer park to hide her dad from authorities. There, she encounters Creek, a local bad boy who also commits crimes to provide for their motley neighbors. Realizing she could use Creek's help, Robin proposes an ingenious plan—they should team up to rob banks together. But when their partnership leads to a romance that turns Robin's whole world upside down, she soon begins to discover that people are more precious than pocketbooks, and real love means opening your heart to the kinds of treasures money can't buy…
If this is anything like Diane's debut novel, Twixt, it's sure to be a lovely tale of magic and beauty found in places we wouldn't expect. This one too, is on my Kindle in my TBR list! For more info: http://www.banditsranch.com/p/twixt.html
---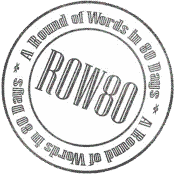 And now, a brief ROW80 upate: I've looked over the digital proof of Hangar 18: Legacy and I'm now waiting for a hardcopy proof! I'm doing the print book first this time, as I see more mistakes in that form. I have also kept up with my fitness so far, working out both days. I'm still looking for review readers for Hangar 18, so if that sounds like something you'd enjoy, let me know and I'll be happy to send you a free review copy. You can read a description of it on my Other Books page.
What about you? Do you like to read about murder, or is magic (and thievery  more to your taste? Have you read any good books lately, or know of any exciting new releases? Please share – I'd love to hear from you!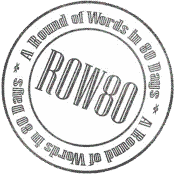 Jennette Marie Powell writes stories about ordinary people in ordinary places, who do extraordinary things and learn that those ordinary places are anything but. In her Saturn Society novels, unwilling time travelers do what they must to make things right... and change more than they expect. You can find her books at Amazon, Barnes & Noble, Smashwords, Kobo, iTunes, and more.