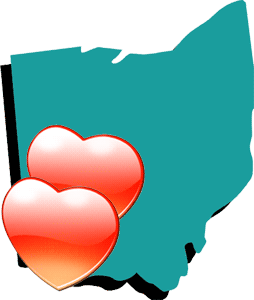 Amazon.com released an interesting study last week: The Most Romantic Cities in the U.S. They based this on per-capita purchases by customers in cities of over 100,000 people – as in how many romance novels they bought, how many romantic comedy movies and television shows they rented or purchased, and purchases of CDs and sexual health products.
The results may surprise you; I know I was. Apparently, Virginia is still for Lovers, but not as much as last year – and not as much as Tennessee and Florida. New York certainly isn't – NYC was at the very bottom of the list. The other surprise? Two Ohio cities made the top 20: Cincinnati at #5, and Dayton at #9!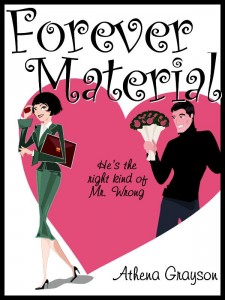 So where are all the romance novels that take place in Ohio? It's the first place that comes to mind when choosing a setting… oh wait, that's just me. Or is it?
If you're looking for a good contemporary romance, turns out it's not hard to find one set in Ohio. Big name authors like Lori Foster, Jennifer Crusie, Toni Blake, and Diane Castell have all written a number of romances that take place in Ohio. Some are in big cities, like Columbus or Cincinnati, while others feature the ever-popular small-town romance, like Toni Blake's series set in the fictitious town of Destiny. A recent read I enjoyed was Forever Material, a romantic comedy by Athena Grayson, which takes place in an unnamed suburb of Cincinnati.
But what about historical romance, or paranormal? Those are a little trickier. The only historical that quickly comes to mind is Into the Valley, by Roseanne Bittner, which is several years old, but very good. For paranormal, there's Kim Harrison's Dead Witch Waling urban fantasy series. I haven't read these, so I don't know how much romance is in them, if any.
Those all take place in Cincinnati. So where's the love for #9 on the list, Dayton? Offhand, I can't think of any romance novels set in Dayton except for one, and you need venture no further than this website for that. Time's Enemy is historical, it's contemporary, it's paranormal. And it's set in Dayton.
Do you know of any good romance novels set in Ohio? Especially historical or paranormal? Especially Dayton?? Bring 'em on! I want to read them.