But first, an update. DH and I went to Tennessee again last weekend, this time to do a more detailed walk over the property we like, and then to decide if we wanted to put an offer in. DH mainly wanted to make sure there wasn't a meth lab, toxic waste dump, or anything like that hidden back in the woods.
We didn't find any of those things, but we did find a couple areas where people had dumped old tires, toys, and things like that. Nothing DH can't clean up. We found more to like, too, like an even more fantastic view from the highest point on the property.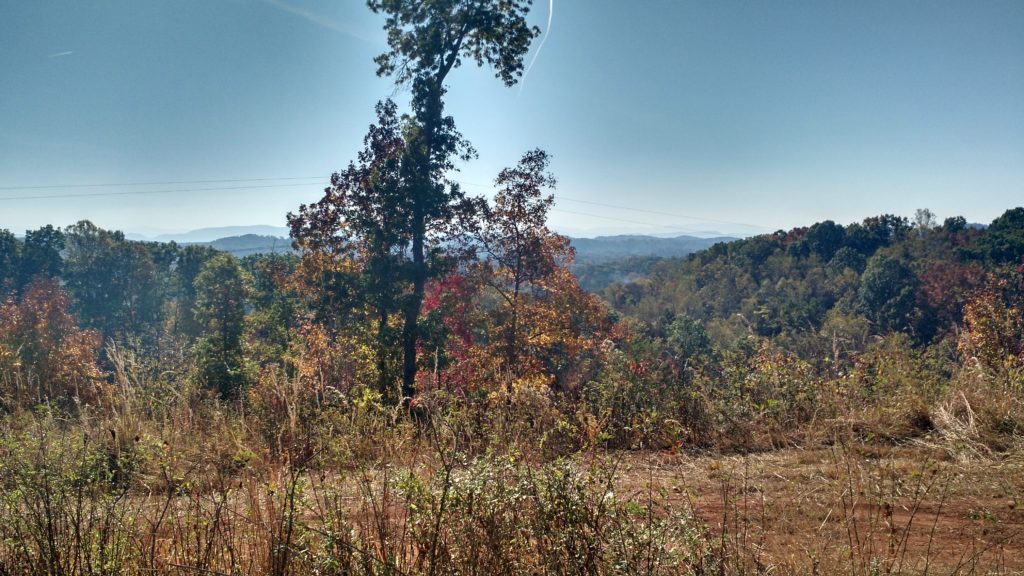 There were also a couple of surprises, though luckily not bad ones. One was this lovely little clearing in the middle of the woods. It used to be used for farmland, as there's a fallen down barn nearby.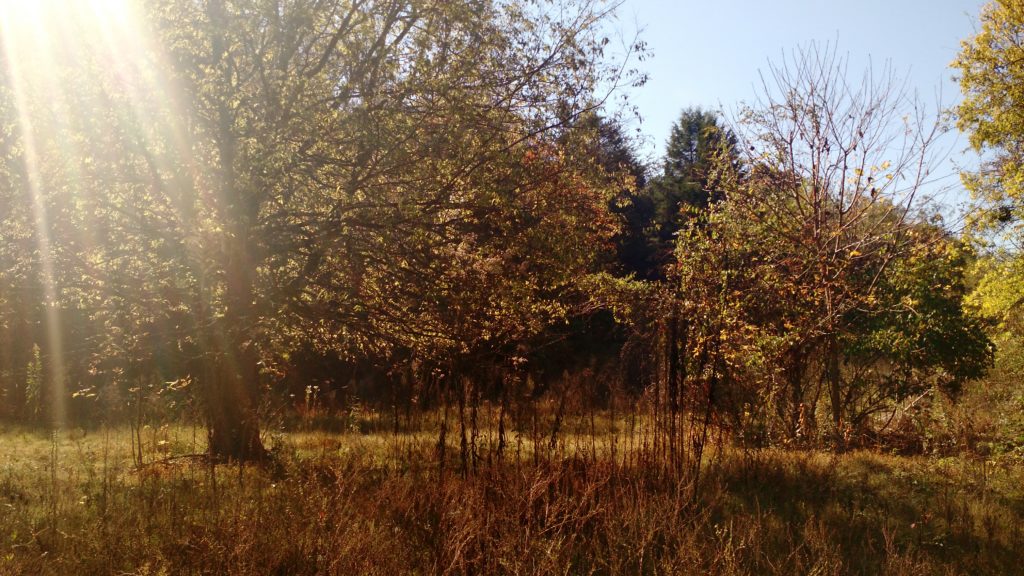 It has sort of a magical-looking quality to it, doesn't it? It sort of reminds me of a fairy circle. And yes, it really looks like that (though the position of the sun helped in the photo :)).
We knew from the aerial photos that there were two fallen-down farmhouses on the property, plus the aforementioned barn. One of the houses is right next to where we'd build our house, if we end up buying. The other one is close to the meadow above, and the fallen-down barn. Except that the house turned out to be still standing! Zillow thinks so too, and its listing on that part of the property (which is actually a separate plot from the one we'd build on), says there is a 1152 sq. ft, three bedroom, "- -" bathroom house there, built in 1905. We didn't get any closer to it than this, as the woods were really thick. I'd be very leery of going inside, as I expect the floor (if there is any) is not structurally sound. But I will want to check it out more closely if we do get the property! I'd also like to talk to the seller and learn more details of its history, as this land has been in her family for over 100 years.
After walking all over the property, we met one of the neighbors, who was amazingly nice and even invited us in. Talking to her made us feel better about the scuttled highway project (which would also have gone right through her property), and we decided to make an offer. Our Realtor is drawing up the paperwork, so we'll wait and see!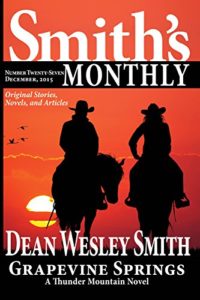 What I've been Reading: Smith's Monthly #27 by Dean Wesley Smith. This issue contained a really good Poker Boy story (humorous superhero series) and a novel from his time travel series. This one was enjoyable enough to read, but didn't draw me in the way these usually do. Thinking back, I realize it's the same problem I face as a series writer: where to draw the line between giving enough background info on how the time travel works so a new reader isn't confused, but not too much to bore the readers who've read all the other books. For me, this book crossed over onto the latter side. Still enjoyable, just not as good as the other books in this series.
I also had the opportunity to beta read a wonderful sci-fi novella that I would consider quintessential space opera. It ticked all the SO boxes: new tech, exploration, and yes, space battles. Plus some fun characters and references to the other books in the same world, but with not so much that it would feel like an inside joke to a reader new to this author. I especially liked the scientific explanations given for the tech, just enough to feel real to this reader, but not so much detail the eyes glaze over. My biggest challenge will be writing up a crit for the author, because I just couldn't find much to criticize about it. I guess knowing you've done something well is also helpful!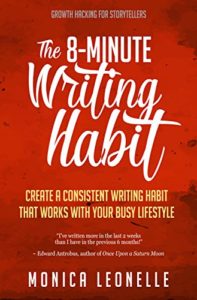 ROW80/Writing Update: The writing went ever so slowly the week before last. My goal was to write 500 words a day, five days. That only happened once. Not only did I have too much going on, I wasn't focused. Something had to give.
I wasn't planning to do NaNoWriMo this year, but I figured I'd see if I could hit a high (for me) word count the first day, and if so, join in the fun. I managed to write 1336 words Tuesday night–not the on-target 1667 to hit 50k, but a lot for me. So I'm in. This year, I'm not worried about hitting the 50,000 words required to "win," but am instead focused on just increased production–for me. One thing the NaNo folks suggest is getting other responsibilities out of the way so you can focus on writing. I just can't do that this time around–there's too much going on, especially with the property purchase, and extra paperwork I need to do in preparation to sell another of our rental properties. Even so, I wrote five days this week and got over 7000 words. As far as I'm concerned, that's already a win. Even if I don't hit 50k, I'll be "failing to success." And I got that 7k eight minutes at a time. If you're participating, I'd be glad to  have more Writing Buddies! My profile is here.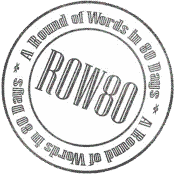 You see, focus is still an issue. With all the stuff whirling around in my brain, getting to the computer and staying there is where I've been struggling. So I took a page from a book I read last year (that I highly recommend) and set my timer for eight minutes. I can manage to stay focused for that time, and usually get between 125-230 words in that eight minutes, unless I have to do a quick research on something. The Pomodoro Method (timing for 25 minutes) or Flylady's "You can do anything for fifteen minutes" used to work really well for me, but lately, no. But eight minutes, I can do. When the timer goes off, I take a very short break to talk to the turtle or pet my dog or gerbil, then set the timer for eight minutes more. If you've struggled for focus as I have, I highly recommend this–as well as the book! This week, I'm hoping to best my wordcount, and hit at least 7500 words.
What about you–do you ever have trouble staying focused? What are some of your tricks to deal with that? If you're a writer, are you doing NaNoWriMo? Why or why not? Whether or not you're a writer, how are you doing on whatever goals you may have? Please share in the comments–I'd love to hear from you!

Jennette Marie Powell writes stories about ordinary people in ordinary places, who do extraordinary things and learn that those ordinary places are anything but. In her Saturn Society novels, unwilling time travelers do what they must to make things right... and change more than they expect. You can find her books at Amazon, Barnes & Noble, Smashwords, Kobo, iTunes, and more.