Another week, and another goal not met. Ugh. Once again, I wrote one night this week, then… nothing.
I'm not sure what the deal is with my writing (or rather, lack thereof). Maybe it's because this was a bad week for migraines due to the change in weather. Maybe there is lingering house stuff crowding my brain (okay, there definitely is). Or maybe it's a stupid fear I identified last year when I took Dean Wesley Smith's Writing into the Dark workshop last year–the Fear of Not Knowing What Happens Next. It isn't the story. I really want to finish this one. I think about it when I'm not writing, but not enough to figure it out.
I am a recovering outliner. I'm not saying that outlining is bad if it works for you, but it had gotten so that it wasn't working for me any longer. Outlining, or planning ahead, was pretty drilled into me, having worked as a software developer for 20 years. In that endeavor, failing to plan is definitely a plan to fail. And outlining served me well for the first few books I wrote.
But with the last couple, I noticed that I'd spend a lot of time planning, and no matter how much effort I put into it or how good a plan I thought I had, the book would always veer off into a different direction. And the new direction was always better than the outlined one, by far. ALWAYS. So why spend the time outlining (which is also boring) when it doesn't help me anyway? That's why I'm trying to get out of it. But I've been stuck lately. Maybe it's because I'm just not putting the time in? I don't know.
That's what I'm trying to find out–if I just open the file, sit at the computer regularly, will this work itself out? The trouble is getting myself to that point. The nonfiction book I'm reading this week has given me a couple of good ideas to try, but I'm not done with it yet so I'll discuss it after I finish.
What I've Been Reading: 
I did finish a couple more books last week, so I'm still reading. In fiction, I finished Watcher's Web by Patty Jansen. Jansen has done it again and totally pulled me into this character's life and world. Like her other series, it took a little while before I really clicked with the character, but the world and actions were interesting enough to get me through that initial bit, then once I was through that, I knew I'd read this whole series. Watcher's Web is Book One of the Return of the Arghyrians series, a science fiction tale centering on Jessica, a 17-year old Australian with an odd power she calls "the web" with which she can telepathically influence animals, and sometimes people. When she's in a plane wreck and finds herself in an otherworldly forest, she discovers a whole new world–and learns she's not even human, but an alien race thought to be extinct. Now everyone wants her–and her powers. Though science fiction, this has a strong fantasy feel to it which is a combination I love, so I will definitely be reading the rest of the series. Highly recommended if this is your thing, too!
In non-fiction, I read The Four-Hour Workweek by Tim Ferris. This is somewhat of a classic now, but I will admit I went into it with skepticism, and after finishing the book, I remain skeptical. I'm not saying that his process can't be replicated–plenty of people have done it–but it's not for me, and I suspect, for a lot of people. It involves either quitting one's job to start a business, or else getting a remote work arrangement in your job, so that you can spend your time doing things you want like traveling the world. Ironically, I've done the remote work part, but I'm more of a roots person, and am not into the extensive outsourcing that Ferris advocates to reduce the need for actively participating in one's business. I also don't see how that works when one is an employee, though he claims it can (not even touching on all the fields that don't lend themselves to remote work). Once he got to the outsourcing part, I started to find it distasteful–possibly because I wouldn't appreciate having my job outsourced, and definitely because I see this system as something done by the Kindle scammers–put out a product solely for the money, with little regard for its quality. Another big negative of the book was that the book has been updated since its original publication, but a lot of it was links to services and content that is no longer available.  Though his system is not for me, it was still an interesting read.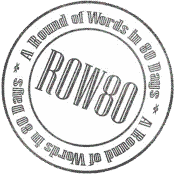 What I've Been Writing: As noted above, not much. My goal for this week is to try a couple things in the nonfiction book I'm currently reading about habits, and also to check out Dean Wesley Smith's video lecture series on Starting or Restarting Your Writing.
Tennessee Update: No new pictures, but they are planning to pour the basement floor this week. Hope to have some updates next week! One thing I really need to do–and am having as hard a time getting into as writing–is to declutter my house. I went through a big purge a couple years ago, but there are still a TON of things I don't want to move. So decluttering a little bit each day is a habit I really need to get back into.
What about you–any suggestions for me to try to get back into writing? Have you read any good books lately? What's been going on in your life? And how are you doing on whatever goals you might have? Better than me, I hope! I'd love to hear from you–please share in the comments!

Jennette Marie Powell writes stories about ordinary people in ordinary places, who do extraordinary things and learn that those ordinary places are anything but. In her Saturn Society novels, unwilling time travelers do what they must to make things right... and change more than they expect. You can find her books at Amazon, Barnes & Noble, Smashwords, Kobo, iTunes, and more.