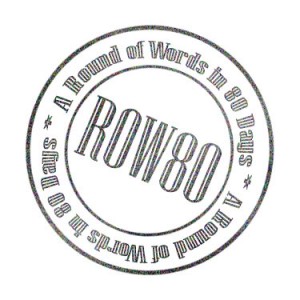 Motivation was low this week – I'm not sure why. I had other, little things that piled up – and I was motivated to do none of it. I did manage to force myself to do my writing, which was exciting because I haven't written any significant amount of new material in almost three years.
I know part of what made that hard to do was fear. But I pushed through and made myself get something down, even though it's probably not that good. Thank goodness for revisions! Here are the details:
Two scenes on short story -Done!
Lesson 9 on How to Think Sideways – Done!
Complete Get It Together Chapter 5 – 8 exercises – Got 5 & 6 done.
Three interval workouts and two shorter workouts – Done
Track exercise & consumption 5 days – No. Going to rethink this one.
BONUS: Web design/copywriting side job – the client got back to me Tuesday or Wednesday, and I got part of his changes made. So not bad.
Not as much as I wanted, but it's something.
On another note relating to one of my overall goals, one of my beta readers for Hangar 18 wasn't working out, so I asked someone else – a coworker who is also retire USAF. He gave the book a quick read and got me a bunch of feedback the NEXT DAY! And it was good info – wow, did I miss a lot of details! He even offered to give it a more through read, to which I said, sure! Have I said lately how my coworkers are awesome?
So Hangar 18 is at least moving forward again. I am also getting new author photos taken later today, and I'm a little nervous. Here's what else is on deck for this week:
Two more scenes on short story
Lesson 10 on How to Think Sideways
Complete Get It Together Chapter 7 & 8 exercises
Three interval workouts and two shorter workouts
Finish web design/copywriting side job and upload to client's web host
BONUS: Additional writing on short story
Here are my goals for the quarter overall:
Work through Lesson 18 of How to Think Sideways Working on Lesson 10 now.
Complete Saturn Society short story for holiday anthology – working on it!
Release Times Two (combined ebook of Time's Enemy and Time's Fugitive) – waiting until I get web design project done and short story written

Complete

Get It Together

exercises and data gathering – Chapter 3 – 6 done

Three interval workouts and two shorter workouts per week – ongoing

BONUS: Release

Hangar 18: Legacy

(It's going to need a lot of edits, but not major story stuff. Whew!)

BONUS: Plot out and begin writing first book in new series
What are your plans for the rest of summer, whether or not you're doing ROW80? Got any suggestions for motivation, when you're having trouble meeting your goals?