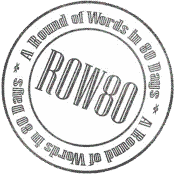 Three to go! It took awhile, and I ended up learning some new software, but that ended up being fun, and I got the holiday anthology formatted for both e-book and print, and the print proof on its way to me already. For my first two books, Word worked out just fine provided I proofed the whole book to make sure it wasn't hyphenating words in stupid places (which it does). But this anthology was my first time using CreateSpace, which flagged a couple of graphics that Word had reduced quality of for file size – to a lower resolution than it should have. Therefore, I switched to Adobe InDesign, professional page layout software that my day job employer thoughtfully provided along with the web design components I regularly use. I've been mostly out of the graphic design field for fifteen years now, so I'd never used it. However, the overall functionality was much the same as what I used to use way back then, so it was more a matter of learning the specific commands of how to do a particular thing, like set up page headers that could be different for each story. And wow, did it do a much better job than Word!
Here's my week's progress in detail:
Format and upload Home for the Holidays anthology if all materials are received –  Done!

Physical activity 5x this week – Done!

Hangar 18 – review and markup Chapters 1-3 – Done!
Get it Together exercises 13 & 14 – No

I got some more outlining done on my "just for me" project.
Here are my overall goals for this round:
Format and release OVRWA holiday story anthology – Done and soon to be released!

Revise Hangar 18 – revisions/markup started
Keep up with my exercise, five times a week. – ongoing
Finish the Get It Together exercises (description of that here) – completed sections 3 – 12
For this week, I'd like to:
Finish Home for the Holidays print book, and if proof received, correct if needed; otherwise OK it and make available for sale!
Physical activity 5x this week
Hangar 18 – review and markup Chapters 4-6
Get it Together exercises 13 & 14
If you're participating in ROW80, how are you doing so far? If not, how are you doing with whatever goals you may have made?

Jennette Marie Powell writes stories about ordinary people in ordinary places, who do extraordinary things and learn that those ordinary places are anything but. In her Saturn Society novels, unwilling time travelers do what they must to make things right... and change more than they expect. You can find her books at Amazon, Barnes & Noble, Smashwords, Kobo, iTunes, and more.