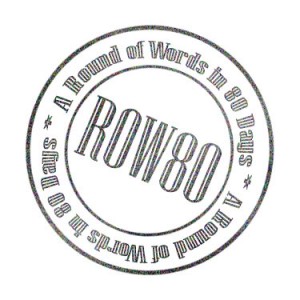 I 'm back from my much-needed, thankfully-brief break.
Between a quick trip to Chicago and courting burnout, I did not accomplish very much, writing-wise, the last couple of weeks. My to-do list was overflowing and overwhelming, and even if I'd decided to ditch the to-do list, it still would have been lingering mentally. So taking a little time off from posting goals seemed the better option.
And it paid off. After venting a little bit, I ended up getting quite a bit done these past couple of weeks:
Finished first draft of short story

Got three interval workouts and two short workouts in last week, two intervals and two shorter workouts this past week

Picked up my new author photos from my photographer – very happy! I've begun updating my online profiles with the new headshot. Some of you may have seen it.

Finished web design/copywriting side job and uploaded to client's web host

Finished several projects promised to friends – a book cover design, a business card design, and started on print formatting for another friend. These are all things I'm doing in exchange for editing, beta reads, etc.
Here are my goals for the quarter overall:
Work through Lesson 18 of How to Think Sideways – haven't made much progress on this lately – need to pick back up.
Complete Saturn Society short story for holiday anthology – first draft done!
Release Times Two (combined ebook of Time's Enemy and Time's Fugitive) – waiting until I get other projects done

Complete

Get It Together

exercises and data gathering – haven't made much progress on this either – will get back into it this week.

Three interval workouts and two shorter workouts per week – ongoing

BONUS: Release

Hangar 18: Legacy

(Got it back from last beta reader – t's going to need a lot of edits.)

BONUS: Plot out and begin writing first book in new series
And here's what I hope to accomplish this week:
Work through Lesson 10 of How to Think Sideways
Print out short story and do initial read-through for revisions
Get It Together exercise 7 & 8
Three interval workouts and two shorter workouts
Format a friend's book for print (this is a beta reader – she's helped me; this is how I'll return the favor)
How are you doing, whether or not you're doing ROW80?