I met half of my goals this week, and plan (hope) to hit the other two today. The fact that my husband is out hunting today helps. I love hunting season. 😀
Here's a recap:
Edit Chapters 7 & 8 of my RIP (revision in progress) – Done
Format anthology for Kindle, for my copy editor – Done
Design book cover for my beta reader – halfway done
Critique a chapter for my critique partner – halfway done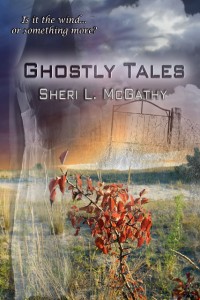 The formatting threw me off the other two goals, as I'd forgotten several gotchas I encountered the last time I did formatting for Kindle (in August, with Time's Enemy). This time I wrote up a cheat sheet, so I will have that to refer to, and next time formatting should go much more quickly! What annoys me the most is I am a technical person, I can write HTML in my sleep (literally!), and this stuff is supposed to be easy!
My editing was more a matter of getting to it – once I did that, it wasn't that difficult.
The next few chapters of my RIP aren't too badly wrecked, so hopefully they will go faster. I also want to get the first half of the book to betas, so they can get started. So this week's goals are to get Chapters 9-11 marked up, which will be the first half of the book. Then I'll need to do the type-in for all so far, and go over it a second time for style, typos, etc.
My copy editor's book is a good one for this week! If you'd like a slightly-spooky read for Halloween, check out Ghostly Tales by Sheri L. McGathy. It's also available at Smashwords, and will soon be on Barnes and Noble and Apple's iBookstore.
If you're a goal-setter, how did you do last week? And good luck this week!