I'm happy to report that the title refers to both the house and my writing, albeit slow in both cases.
I went back to Ohio for a few days last week, mostly for work, but I also wanted to see my parents. I also had a couple of nice surprises in that I had lunch with one of my best friends from high school, who works across the street from my client's office, and also got to see my daughter and her partner. Work was boring, but it was stuff that needed to be done and overall a successful trip. Also the first time I drove all the way there and back by myself! The only other time I drove all the way myself was when we moved, and I had a back seat full of critters (my turtle, goldfish, and two tanks of gerbils). At least I didn't have to worry about the 4″ of water sloshing out of the fish tank if I had to brake quickly this time.
As good of a trip as it was, I was glad to be home. For one thing, I picked a wonderfully (not) cold week to go to Ohio, and also, we typically didn't see things like this there, though that may be more because we were in the suburbs, rather than on a ridge top: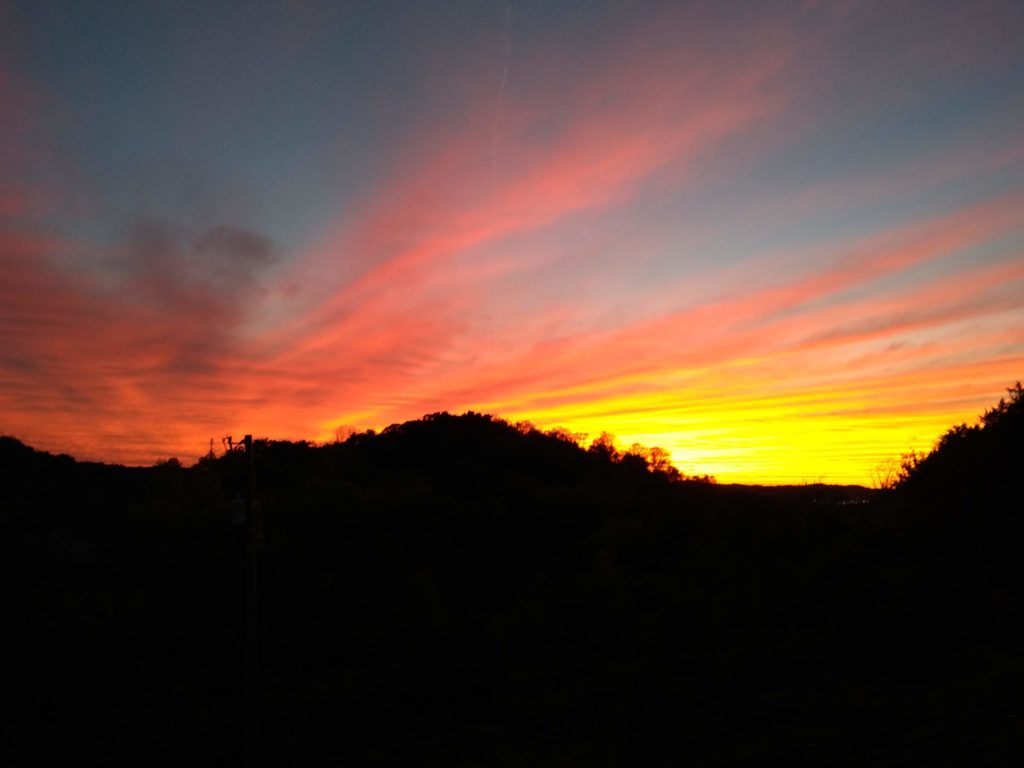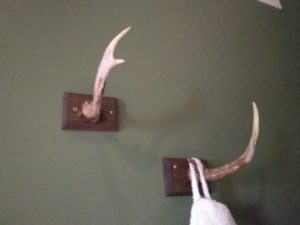 While I was gone, my husband was busy too. He did a bunch of work outside, and after it got cold (though not as cold as Ohio), he installed all of the drawer pulls and cabinet knobs in our laundry/mudroom and in my office. They're a little detail, but I never appreciated how nice it is to have handles on cabinet doors and drawers until we didn't for a month.
He also made these hooks out of antlers from a deer he got while hunting last year (also, the deer was delicious). He put these up in our bedroom, and they look great.
What I've Been Reading
As I mentioned last week, I still managed to read during all the craziness of fixing up the old house, packing, moving, unpacking, and projects here. So far this year, I've read 31 books, plus a short story and two nonfiction books that just weren't doing anything for me so I didn't finish them. I will just touch on a couple of the novels I read, both of which I really enjoyed.
On Hallowed Ground by Jansen Schmidt This romantic suspense features a Native American heroine and a hero in law enforcement. Rich, cultural details and a lot of research on the author's part make this one of those stories that pulls you right in to the story world. Definitely enjoyable, and highly recommended for those who enjoy romantic suspense!
Biting the Curse by Stacy McKitrick was another book I enjoyed this summer. This latest installment of the Bitten by Love vampire romance series features a heroine whose every love interest meets an untimely death, until she unknowingly hooks up with Sam, whose vampire powers should protect him, but even that becomes questionable. Another enjoyable read, with plenty of suspense!
What I've Been Writing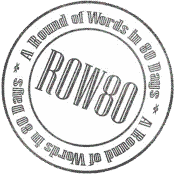 I met my goal this week of writing 100 words per night. Not that that's very much, but I'll take it! I even managed to get the writing in while I was in Ohio. That's an accomplishment, as I usually find it hard to get to the writing while traveling. It probably helped that I went alone, rather than with my husband.
This week, I'm going to try ramping that up by just a little, to 250 words/day, for five days this week.
What about you–have you read any good books lately? What other projects have you been working on? If you're a writer, do you find it hard to write while traveling? If not, please share your tips in the comments, as I do need to make regular trips and can use all the help I can get!

Jennette Marie Powell writes stories about ordinary people in ordinary places, who do extraordinary things and learn that those ordinary places are anything but. In her Saturn Society novels, unwilling time travelers do what they must to make things right... and change more than they expect. You can find her books at Amazon, Barnes & Noble, Smashwords, Kobo, iTunes, and more.