It's been said many times (including by me) that we don't find time to write (or do whatever it is that we want to do), we make time. But how can we make time when so often, our days are so full?
One way is to eliminate activities that don't contribute to the things that are important to us, and when faced with a particular activity, ask whether–and how much–it does contribute.  I might ask myself, does this enhance a relationship? Am I learning something? Is it getting my novel written, or giving me a new/more practiced skill I can use in my day job? If not, I think of how I can eliminate that task, or at least reduce the amount of time I spend there. You can guess where housework falls on that continuum. 😀 Same with much of what's on TV, or playing level after level of computer games. But taking a break to play Candy Crush for five minutes can be some much-needed downtime. So if you're trying to eke out a few more minutes here and there for something that's important to you, see where you can eliminate time spent on something that's not!
My Town Monday Fun Fact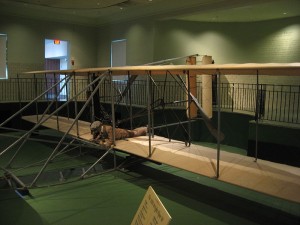 Even though I'm posting this on Sunday, many people don't read until Monday, so I figured why not keep up the My Town Monday Fun Fact? Here's this week's: Many people think that the only mobile National Historic Landmark is the San Francisco Cable Cars. Not true! There are others, and one of those is right here in Dayton. It's the Wright Flyer III, the world's first practical airplane. Built by Wilbur and Orville Wright in 1905, it's the first Flyer that could turn, make circles, and fly in the more variable winds we have here in Ohio. And even though it's a National Historic Landmark, and part of the National Park System, you can see it today: it's housed at Dayton's Carillon Historical Park, which is operated by Dayton History, and unaffected by the government shutdown.
ROW80 Goals Update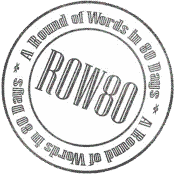 My goals for this past week were:
Finish sketching out/outlining first quarter of WIP – Done!

Keep up with lessons and homework for Promotions workshop – Done!

Refine layout of product listing page and individual product page for web site – Partial

Fitness 4 times – No
I am going to keep those same goals this week, and try to outline/sketch out the second quarter of the WIP.
What about you – do you sometimes struggle to find–I mean, make–time for the things that are important to you? Which activities would you like to eliminate? Did you know the Wright Flyer III is a mobile National Historic Landmark? How are you doing on your goals, whatever they may be? Please share–I'd love to hear from you!

Jennette Marie Powell writes stories about ordinary people in ordinary places, who do extraordinary things and learn that those ordinary places are anything but. In her Saturn Society novels, unwilling time travelers do what they must to make things right... and change more than they expect. You can find her books at Amazon, Barnes & Noble, Smashwords, Kobo, iTunes, and more.