Things have been crazy since I last posted, three weeks ago.
In that time, we've sold an apartment building, realized our house was waaaay over budget (and figured out some ways we can mitigate that), and contracted to buy another apartment building. Oh, and there was a holiday in there too, for which I had to do extra cooking and cleaning (fortunately, I had help).
So yeah, no time or more importantly, brain, for writing or blogging.
The apartments are kind of a big deal, because that's most of our retirement. We manage them ourselves, and that has made them more profitable than they otherwise would have been. We can't exactly do that once we move, so we decided to sell them, and buy something in Tennessee. This has all involved me collecting a lot of paperwork, executing contracts, researching potential purchases, and more–enough that I've had no brain for writing. Fortunately, the new apartments we're under contract to buy make good money–enough that it will help with the house's budget overages. So it's all good.
My husband took a few more house pictures when he went there last week to look at the apartments. The exterior is finally getting paint. The fireplace on the back porch is done, and drywall is also done. I picked out interior paint colors and emailed the builder, so that comes next.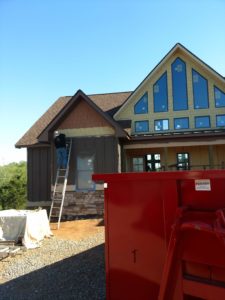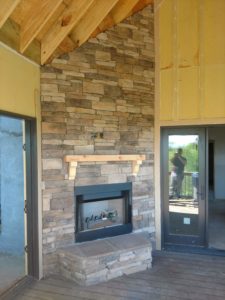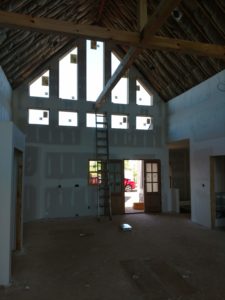 What I've Been Reading: In the past three weeks, I've completed two nonfiction books, plus a short story anthology.
The Fiction River was enjoyable as they always are, and yes, there were two or three stories I skipped because they were in first person present tense. Despite the title, only a couple of the stories were romance; the others dealt with love for one's children, family, friends, or even a place.
The Due Diligence Handbook was all about things to look for and check into when under contract to buy commercial property, which includes apartment buildings larger than four units. We are under contract to buy 23 units, so this seemed worthwhile. It really didn't tell me anything I didn't already know, though, and a lot of it was not applicable to apartments, but more focused on retail, office, or other types of commercial property.
Work Optional was a good book about preparing for retirement, and was written by the author of the Our Next Life blog. Like the blog, the book goes over the financial aspects of preparing for retirement, but focuses mostly on the emotional side of it and planning what you'll do with your time–material that isn't well-covered in many other retirement resources. Recommended, whether you think you'll be able to retire early or are just hoping for a traditional retirement starting in your mid-60s.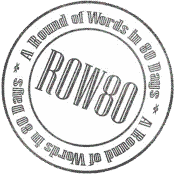 What I've Been Writing: Uhhhh….. (see above). The apartment and house stuff pretty much took over my brainspace for the past few weeks. There just wasn't anything left for writing. It was compounded by the fact that I'm in a stuck spot right now. So this week, I'm going to try to ease back into it with a very modest goal–100 words a day, for five days. We'll see how that goes.
What about you–do you sometimes feel  like there just isn't any brain left for writing (or something else)? Have you read any good books lately? What's been going on in your life? And how are you doing with your goals, whatever they might be (I hope better than me!)? Please share in the comments–I'd love to hear from you!

Jennette Marie Powell writes stories about ordinary people in ordinary places, who do extraordinary things and learn that those ordinary places are anything but. In her Saturn Society novels, unwilling time travelers do what they must to make things right... and change more than they expect. You can find her books at Amazon, Barnes & Noble, Smashwords, Kobo, iTunes, and more.