By that, I mean the weather. As I write this on January 22, I have my windows open. It's over 60 degrees here in southwest Ohio. I just got back from taking the dogs for a walk with DH, first time I've done so since we got Skeet. Yesterday, my husband went hunting and almost got struck by lightning when a popup thunderstorm came up while he was in a tree stand. Not fun for him.
As nice as the weather is now, it's just not right. I'm used to cold and often, snow, this time of year! Not that I'm complaining.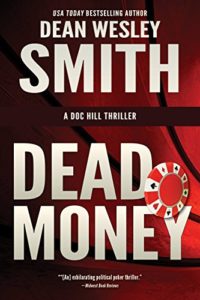 What I've been reading: Dead Money by Dean Wesley Smith. This is the novel in Smith's Monthly #22, which is an issue I missed. Studying how he did point-of-view in it was one of the exercises in a workshop I recently finished ("Plotting with Depth" – highly recommend for writers!). I went ahead and read the rest, and it was as entertaining as I know I can count on from him. Even though it's set in an arena that doesn't particularly interest me (professional poker), the book still kept my attention throughout. A fast-paced, exciting thriller where someone is systematically killing off the members of a group of old poker buddies, one of whom is the president of the U.S. One need not know anything about poker to enjoy reading!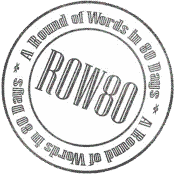 Writing/ROW80 Update: I figured out a few more things about my stuck story, but still no idea of the end. That's no big deal for some writers (and I envy them), but for a planner like me, it's paralyzing. I have no idea what comes next if I don't know where I'm ultimately headed. Yes, I'm one of those people who looooooooves maps, always have, even back when they were paper.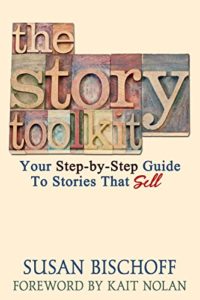 I also realized that there were some basic things about my story I'd failed to determine as well, like what the main characters needed to learn in this one, and–duh–the basic premise of the story. As in, "the sentence" that tells what it's all about. So I looked into a plotting aid I read about recently, The Story Toolkit by Susan Bischoff. It's a set of worksheets of questions to answer about the story, plus a book to explain the details. It's not vastly different than some other workshops/books I've read, but arranged differently enough that it may jar some stuff loose, so I figure why not give it a try. This week, I want to work through as much of that as I can, although I have a lot going on this weekend, so probably won't get through it all.
What about you–how's the weather where you are? Is it as crazy as here? Are you someone who likes to know where you're going, whether you're writing or driving? Or do you like to discover as you go? How are you doing on whatever goals you might have? Please share in the comments–I'd love to hear from you!

Jennette Marie Powell writes stories about ordinary people in ordinary places, who do extraordinary things and learn that those ordinary places are anything but. In her Saturn Society novels, unwilling time travelers do what they must to make things right... and change more than they expect. You can find her books at Amazon, Barnes & Noble, Smashwords, Kobo, iTunes, and more.