I have a special treat for WANA/Writer Wednesday! Jim Winter, author of the Nick Kepler crime fiction series, has stopped by to answer a few questions, and give us some insight into the books, and what makes him (and P.I. Nick Kepler) tick.
J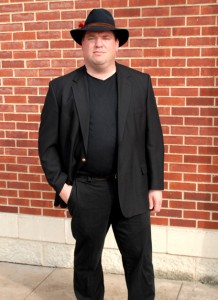 MP: How long have you been writing? How many books did you write before publishing?
JW: I've been writing for myself since I was a kid. I did a novel-length story back in 1990 just to see if I could handle the form, but I didn't attempt a "serious" novel until about 2001.
JMP: Sounds familiar, at least the beginning! I did the same thing, but didn't do much with shorts after school. Have you been published by a big publisher? Small press/epub? Independently? Please share your publishing experience.
JW: Northcoast Shakedown was originally published by a small press in the Baltimore area. Long on good intentions, short on resources, they folded just as Second Hand Goods was going to be published. The sad thing is if I'd waited just another week, I could have been with an agent shopping those books to the Big Six.
JMP: Then again, with some of the horror stories I've read about agents, maybe you dodged a bullet! What made you decide to take this publishing path?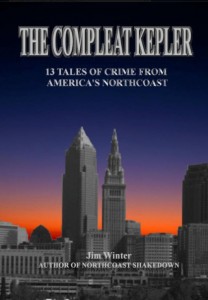 JW: I didn't want to bury the Kepler books. I knew a publisher would not really want something someone else had already published unless I had a track record. So I decided to release them myself when ebooks made that feasible.
JMP: Totally makes sense, and I'm glad you did! What do you do for a day job? Has this informed or inspired your writing in any way?
JW: I do web programming for a living. Originally, I was an IT drone at an insurance company. Some of that job provided background for Nick Kepler, namely how he got his office, the type of work he does, etc.
JMP: Hehe, great how that works, isn't it? How does you day job and other responsibilities, like family or school, impede your writing progress?
JW: The biggest impediment to writing for me is my education. I'm currently working on a dual major (because I was too lazy to do it in my late teens and early twenties), and the work involved sometimes takes time away from writing time.
JMP: I hear that! But as noted above, those day jobs can inspire us too (says the author who works at Hangar 18 🙂 ). So tell us about your upcoming release, Jim.
JW: Bad Religion is the third Kepler novel. Nick is hired to look into possible skimming by a young, popular minister only to discover it's a ruse to hide someone else's wrong-doing. We also find out what happens to Nick and Elaine after the events of Second Hand Goods.
JMP: I'm so glad you're releasing this one! I remember reading it during a slow time at work, and my coworkers kept giving me weird looks because I kept laughing! Bad Religion is definitely the best Kepler yet. In the meantime, what's on your nightstand or up next in your e-reader queue?
JW: Well, I'm getting ready to read John Rickards' Winter's End, which I've had for a long time, but never got around to it. I also have this novel about a mysterious hangar at Wright-Patt AFB that a very familiar author has just released.
JMP: 😀 I hope you like it – and thanks for reading! What's the most recent nonfiction book you've read? What did you get out of it?
JW: I just finished Truman by David McCulloch. I'm a big history buff, and this was a fascinating look at the beginning of the Cold War and the Red Scare.
JMP: I may not comment on them often, but I've really enjoyed your posts about these books. For those who don't (yet!) follow Jim's blog, he's been reading a biography of every U.S. president, in order, for about the past year and a half, then posts on his blog what he's learned as well as what he thought of the particular book he read. In addition, he reviews fiction every now and then, and blogs about all kinds of other things in addition to his own books and short stories.
Jim, thanks for being with us! I'm looking forward to seeing the finalized Bad Religion, as well as digging into his newest release, The Compleat Kepler!
---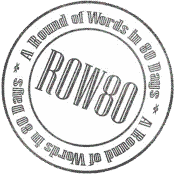 Quick ROW80 upate: I've spent a little time brainstorming my next book, but nothing concrete. I'm re-reading Holly Lisle's Create a Plot Clinic to see if that shakes some more ideas loose. I've done only one workout so far, but did get around to visiting some other ROW80 blogs. And finally, I'm changing one of this week's goals: instead of doing a chapter in the estate planning book, I need to collect all of our tax stuff for the accountant.
Does anyone have any questions or comments for Jim? Questions about his books, writing in general, Cincinnati or Cleveland, or whatever! Jim and I would love to hear from you!