I'm happy to report that last week's pattern of getting stuff done has continued (and no funerals).
I'm continuing to declutter one cabinet or cupboard in the kitchen each evening, and am making progress there. Yesterday, I cleaned out the refrigerator, which hadn't been done is waaaaaaay too long. Not going to say how much, because my mother reads this blog. 🙂 That took a good bit longer than fifteen minutes, and now, I know some of my writer friends are thinking, I must be trying to avoid writing, or just "why???" Actually, I'm not trying to avoid writing; I'd rather work on that. But it was getting to the point where I was afraid my daughter would call a HAZMAT crew when she returns from Germany in a few weeks, so I cleaned it. (She mentioned that when she was home for spring break–back in March.) The good part? It's like having a new refrigerator! DH said now when he opens it, he wonders, "is this OUR refrigerator?" then opens the freezer, and thinks, "yep." That's today's decluttering task, and should take a lot less time, since there should be no spilled gunk to clean.
Isis had some more play dates–in fact, her friend is over now, as I write this: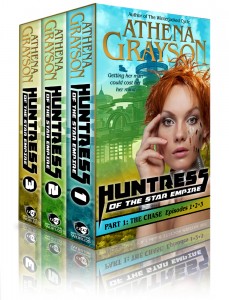 I did some book covers this week, one for Athena Grayson's Huntress of the Star Empire series, this time a bundle of the first three novellas. The second cover was for another writer friend whose small press publisher went out of business, and who kindly gave its authors their rights back. I'll show the cover here when she releases the book, as it's currently not available at all.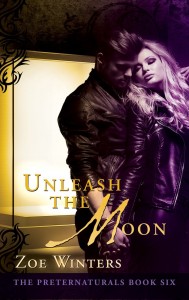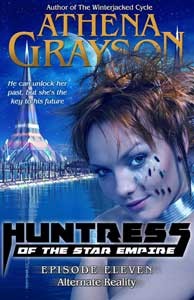 What I read this week: Unleash the Moon by Zoe Winters, and Huntress of the Star Empire, Episode 11 by Athena Grayson. I picked up Unleash the Moon when I ran out of Huntress episodes, then had to finish Into the Savage Country, which I discussed last week, because it was a library book. Finally, this week I got back to Unleash and finished it. As with all of Zoe Winter's books, it was an enjoyable read, although this book felt a little anticlimactic after Forbidden, the prior book in the series. Still good, and still worthwhile, this book is the conclusion of her Preternaturals series.
Huntress just keeps cranking up, leading to the next, and last book in the serial. In this episode, the intense action of Episode 10 lets up, as the Huntress begins to come to grips with who she really is.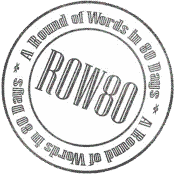 ROW80 Update: My goal last week was to get the prequel short story in my series reformatted (my publisher wants to upgrade the interior look of their older ebooks, and I do this for them as a contractor), and get it and the first book to my publisher. Did that, so this week's definitely a win! So this week, my plans are to reformat the next one and get it to the publisher, with some additional mailing list setup stuff as a bonus.
What about you–how has your week been? Have you read any good books lately? Do you ever stop reading one book, then come back to it after finishing another, and if so, why? How are you doing on whatever goals you might have, whether writing or otherwise? Please share in the comments–I'd love to hear from you!

Jennette Marie Powell writes stories about ordinary people in ordinary places, who do extraordinary things and learn that those ordinary places are anything but. In her Saturn Society novels, unwilling time travelers do what they must to make things right... and change more than they expect. You can find her books at Amazon, Barnes & Noble, Smashwords, Kobo, iTunes, and more.