First, a couple of WANA Wednesday new releases this week I'm excited about!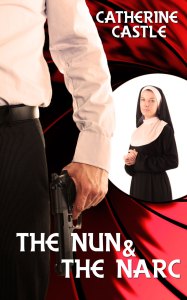 Last week, Catherine Castle, one of my Ohio Valley RWA friends, released her debut novel, an inspirational romantic suspense.  The Nun and the Narc is the story of novice Sister Margaret Mary, and where she goes, trouble follows. When she barges into a drug deal the local Mexican drug lord captures her. To escape she must depend on undercover DEA agent Jed Bond. Jed's attitude toward her is exasperating, but when she finds herself inexplicable attracted to him he becomes more dangerous than the men who have captured them, because he is making her doubt her decision to take her final vows. Escape back to the nunnery is imperative, but life at the convent, if she can still take her final vows, will never be the same.
Nuns shouldn't look, talk, act, or kiss like Sister Margaret Mary O'Connor—at least that's what Jed Bond thinks. She hampers his escape plans with her compulsiveness and compassion and in the process makes Jed question his own beliefs. After years of walling up his emotions in an attempt to become the best agent possible, Sister Margaret is crumbling Jed's defenses and opening his heart. To lure her away from the church would be unforgivable—to lose her unbearable.
I'm reading this book right now, and really enjoying it! For more info, see Catherine's website/blog.
---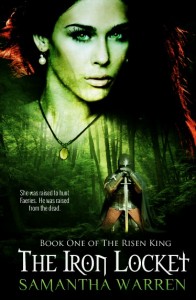 Samantha Warren has a new romantic fantasy out, too. The Iron Locket is the story of Aiofe Callaghan, who comes from a long line of faery hunters. Hired by one of the faery queens, they protect the human world from chaos and destruction. But when Aiofe stumbles through an open door into the land of Faery, she discovers the job isn't as simple as it seems, and neither is she.
Arthur Pendragon spent centuries in blissful nothingness, until the day the four queens banded together to raise him from the dead. Along with his twelve most talented knights, he leads the warring armies of Faery against the greatest enemy they have ever known: one of their own. Can they overcome their differences to confront the greatest challenges either of them have ever faced? More info and buy links on Samantha's website/blog.
---
 The Book Sale of the Summer!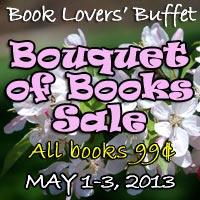 And now, the big news – there's a fantastic sale on right now for three days only. The Booklovers' Buffet Bouquet of Books Sale includes over 150 books in a variety of genres, all for just 99 cents each. These are not short stories, or books that are normally only 99 cents – these discount prices are only in effect for the sale, and after the 3rd, they'll go back up. So if you've thought about reading my books Time's Enemy or my newest, Hangar 18: Legacy, this is a great opportunity to pick them up for a special discount, so head over to the Fantasy/Horror/Science Fiction page. Not only that, there are contests, where we're giving away several gift certificates for the online retailer of the winner's choice – up to $100!
---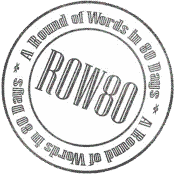 Quick ROW80 update: ROW80 is going well so far! I've finished my short story, although of course I had to think of a good change to make  3/4 of the way through that will involve more work. But the draft is finished! I also got two activity sessions in, if washing the car counts – I think it should, don't you? Finally, I got half of the brochure design done, and my relative really likes it! So a good start this week.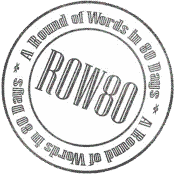 Jennette Marie Powell writes stories about ordinary people in ordinary places, who do extraordinary things and learn that those ordinary places are anything but. In her Saturn Society novels, unwilling time travelers do what they must to make things right... and change more than they expect. You can find her books at Amazon, Barnes & Noble, Smashwords, Kobo, iTunes, and more.