Sometimes we all need one of those! I'm sure for many, it wasn't uneventful, simply because Halloween was part of it. Me, I haven't really gotten into Halloween much for many years. With our daughter away at school, neither me or my husband even thought about it much this year–to the point that, the day before, we realized we hadn't even bought trick or treat candy! That was just as well, because buying it too soon = we eat half of it before trick or treat comes. So DH bought it on Friday, we had all of maybe 15-18 trick-or-treaters, then plenty of leftovers. 🙂
Isis did dress up a bit, however. We found this Sweet Lolita hat in our daughter's room, and it was too perfect not to try on her.
It got cold here in Ohio this week! Taking Isis for a walk yesterday was quite chilly, and today, the Camaro gets its winter tires put on. I remembered to bring in the daughter's potted roses, so now they are sitting beside my writing computer. They must like it there, too, because within days, they started sprouting tons of new leaves.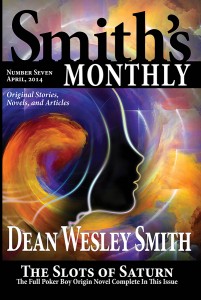 What I read this week: The Slots of Saturn by Dean Wesley Smith. This is the full-length novel that's in Smith's Monthly #7, and is the origin story of his superhero character Poker Boy.  What's interesting about the Poker Boy stories is how fun and entertaining they are to me, who has almost no interest in poker. That's a testament to the worldbuilding and storytelling: Poker Boy's superpowers relate to the skills he has that make him a champion poker player–his ability to read people, for instance–but there's very little actual poker in the stories. And lots of details about the world of casinos that work with his powers that make the stories just plain fun.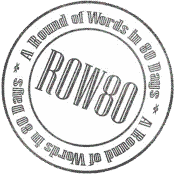 ROW80 Update: My goals were to write 5 out of 7 days this week, and to get 3,000 words down. I got the 3,000 words (barely!), but wrote every day. For some reason, it was a struggle to stay in the chair, even though writing is fun. Next week, I have a lot going on Saturday, so won't be able to put much, if any, time in on the book that day. So it will be a push, but I'm shooting for the same goal.
What about you–do you enjoy Halloween? Do you dress up, or go to parties? How's the weather been where you are? And how are you doing on whatever goals you might have? Please share–I'd love to hear from you!

Jennette Marie Powell writes stories about ordinary people in ordinary places, who do extraordinary things and learn that those ordinary places are anything but. In her Saturn Society novels, unwilling time travelers do what they must to make things right... and change more than they expect. You can find her books at Amazon, Barnes & Noble, Smashwords, Kobo, iTunes, and more.